What to Pack for Thailand: 10 Things You Can't Forget
Thailand is easily one of the best tropical destinations for any traveler. What's not to love about beautiful beaches, unblemished seashores, blue waters, fascinating temples, delectable-looking cuisine, a variety of budget-friendly facilities, and ample transportation? But the question remains: what to pack?
The best way to make the most of your Thailand journey is to pack light. The least secure and exhilarating aspect of third-world travel is its eccentricity and occasionally not-so-comfortable circumstances. It can be difficult to decide what to carry in your backpack for your trip to Thailand, which is why we've assembled this helpful guide that incorporates a 10-item essentials list. It will cover what to wear during your trip, extra necessities for both men and women, and it'll make sure you're ready for just about anything.
When you've completed all of your pre-travel packing necessities, you can relax knowing that you're in for a truly unforgettable adventure!
What to Pack for Your Trip to Thailand
When you don't need massive clothing or huge walking boots, it's simple to travel light. Check out this guide on how to pack for Thailand like an expert backpacker!
1. A handy backpack
Thailand is a massive country with an almost unlimited amount of destinations to see. If you're planning a trip to Thailand, you're probably looking at a variety of cities. That means you will have to adapt to different city conditions, including various terrains. In short, you'll want to rethink where you'll be packing all your things.
It is a lot simpler and quicker to bring around a backpack and travel from point to point than it is to wreck your luggage wheels on bumpy rural roads. We strongly recommend getting a 35L-60L pack, contingent upon the amount you are bringing. It is likewise smart to get fitted for your pack before you purchase it. The great thing about backpacks is they are a suitable investment for any traveler. You'll definitely get your money's worth.
You want to be as relaxed as possible for the duration of your trip, and backpacks are the solution. Furthermore, since it's carry-on style, you'll avoid checked baggage costs, missing or damaged luggage, and queues at the baggage claim. Plus, it's much simpler to explore a city and its public transit system with a more modest pack.
2. Flip-flops that make travel easier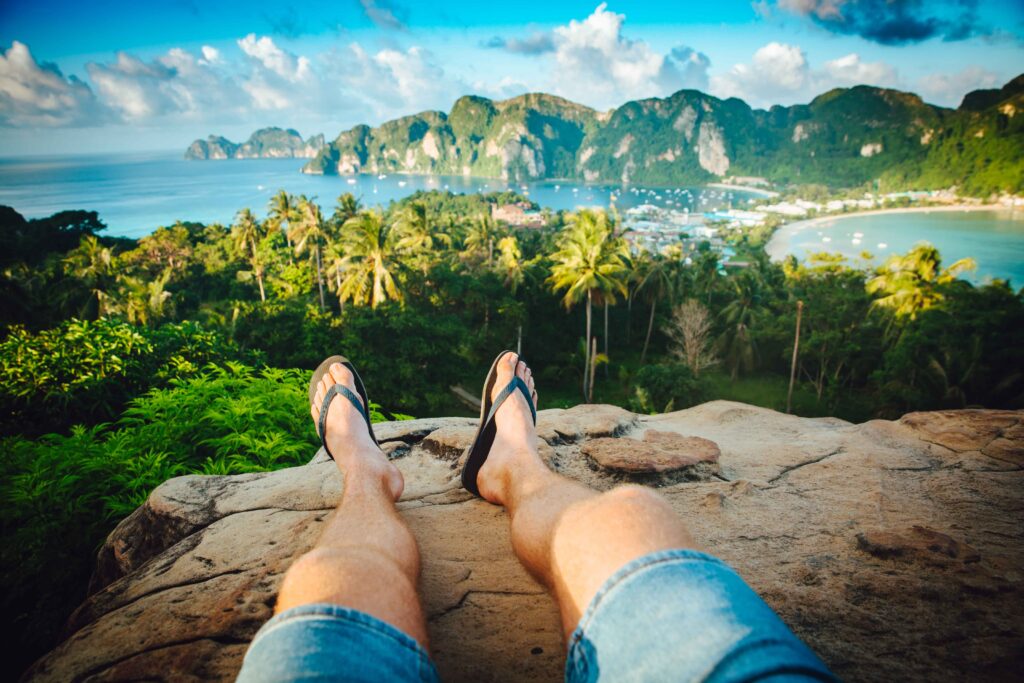 Removing one's shoes before entering a home, sanctuary, or even an eatery is a regular tradition in Thailand. You'll end up putting your shoes on and off many times during the day. Why not make it easier and more convenient instead? We highly suggest Rainbows or Birkenstocks as a comfortable and reliable pair of sandals, as they're perfect for traveling.
There's a good chance you'll be doing a lot of hiking. So if you can, bring along something waterproof and be fully prepared for the sporadic rainstorms.
3. A traditional sarong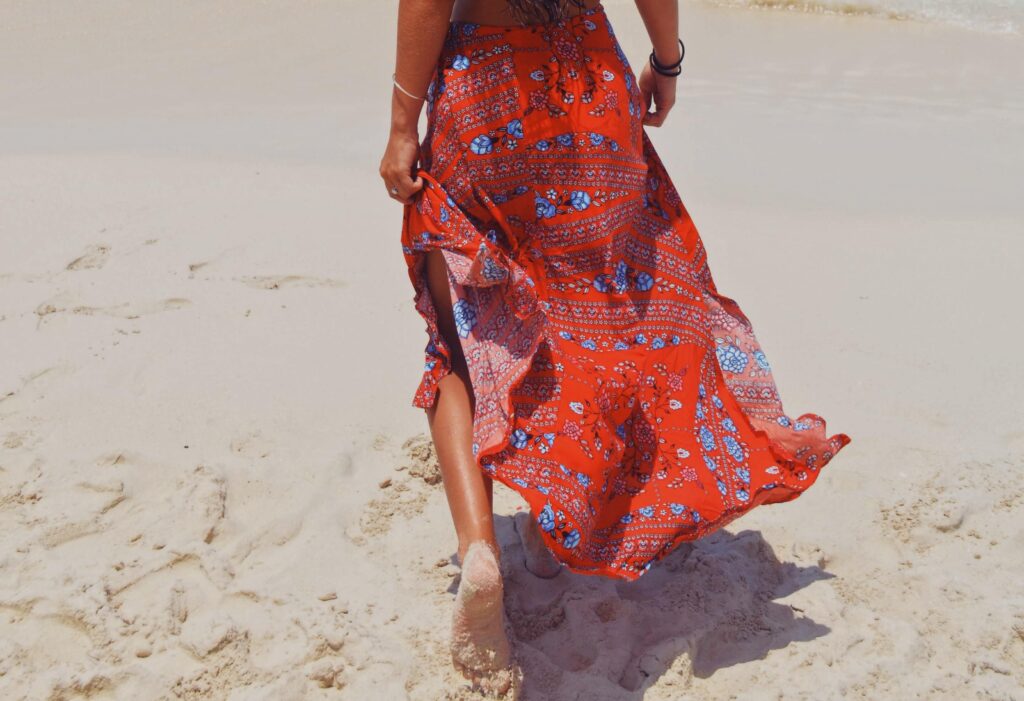 You can't miss out on seeing well-known sanctuaries when you're visiting Thailand!
When visiting prominent sanctuaries, you should dress conservatively and plainly. Shoulders and knees should be covered as an indication of respect when entering a temple. Even though many temples have eased their guidelines in response to tourists' increasing volume, we should always be conscientious travelers and show reverence.
A sarong is a comfortable way to conceal your legs before entering a sacred place. Wrap it around your waist like a long skirt, and you're ready to go! On the other hand, sarongs make great beach towels as well.
We suggest getting one in Thailand at a local store, where you can find an abundance of elegant and unique sarongs—and, of course, you will be helping the local economy while you're at it.
4. Reusable water bottles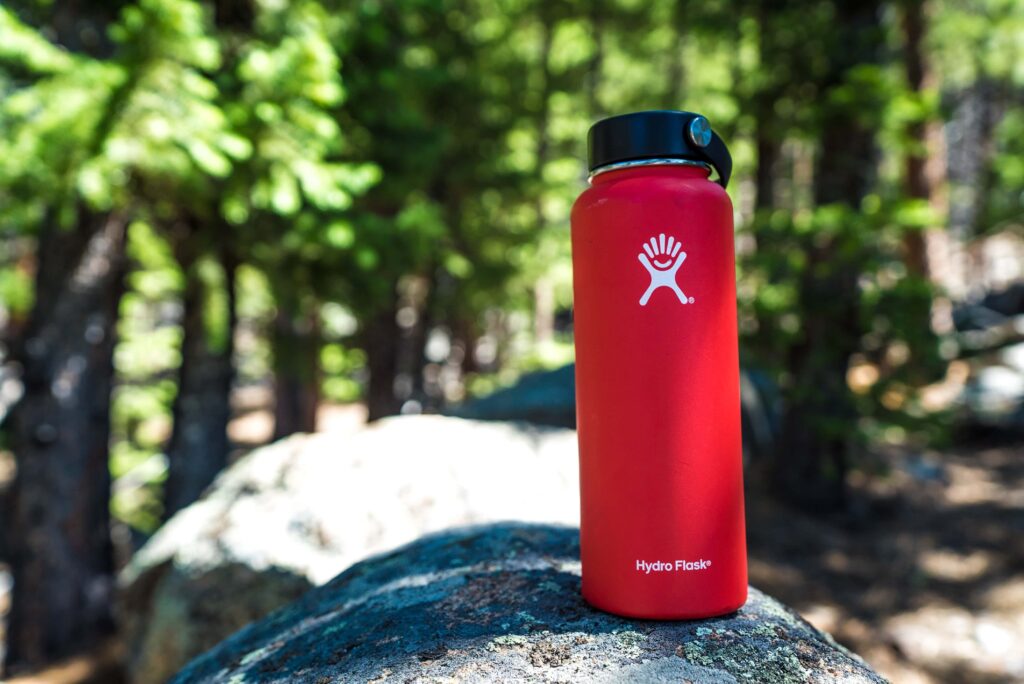 This should be a must-pack item for any trip! It's past time for us to stop drinking water from a slew of plastic water bottles. Though tap water is generally unsafe to drink, you can load your reusable water tumbler with filtered water for pennies in Thailand.
5. Sunblock and insect repellent spray
Thailand's climate is hot and humid at all times of the year. Mosquitoes are attracted to this lovely combination that makes this country so vibrant and blissful. Bring plenty of sunscreen and bug spray to combat both the heat and the bugs. Both are costly in Thailand, so buy them before you go. Natural insect repellents are also effective and safe for both your skin and the environment if you're sensitive to the synthetic kind.
Tip: If you're using a spray with insect repellent, make sure you apply it only after you've applied sunscreen, not before. Reversing the sequence will lead to an itchy rash on the skin.
6. Dry bags and raincoats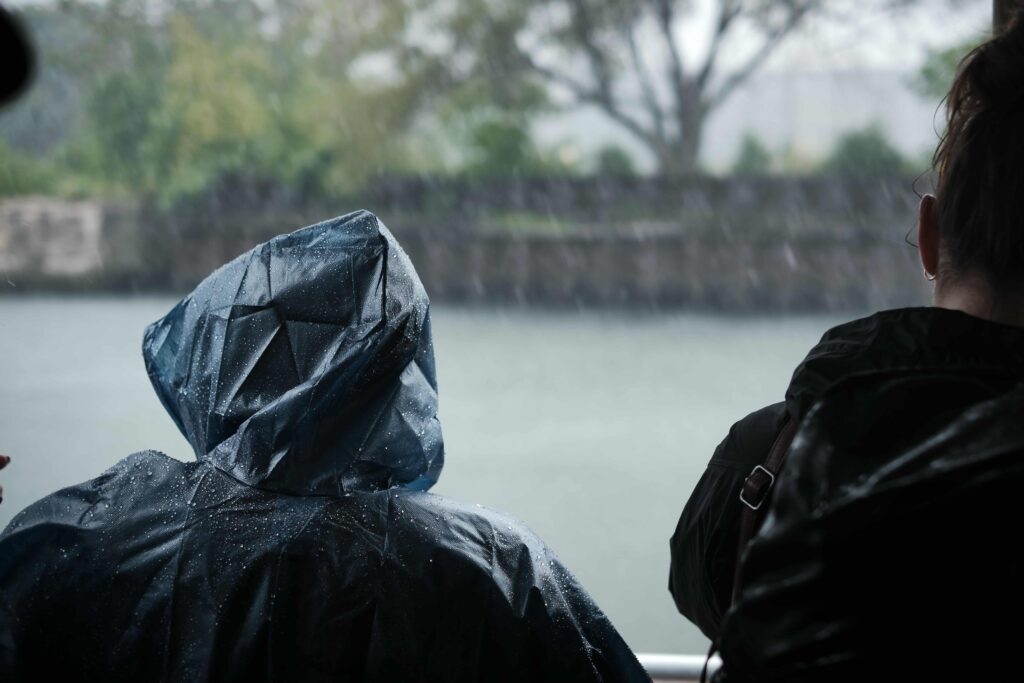 Even outside the rainy season stretching from May to October, there's always the possibility of rainfall in Thailand. When going to different places on moto-taxi rides, you'll need to bring a raincoat cover with you. Raincoats with zip cuts under the arms are exceptionally practical because they allow you to breathe while keeping you dry.
For similar reasons, carry a raincoat for your pack as well, unless you're already using an incredibly water-resistant backpack. If you want to protect your stuff even more, we recommend keeping your belongings in dry bags, especially your electronics such as cameras and smartphones.
7. Outfits built for the summer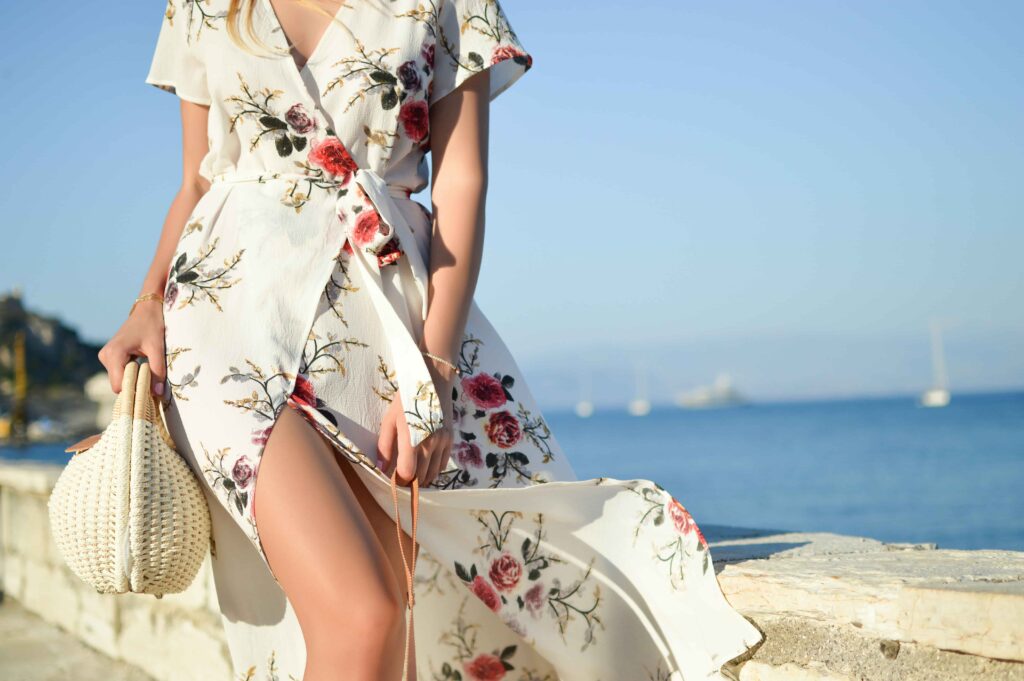 Regardless of the season, always be equipped for warm and sweltering temperatures. A decent closet to pack for Thailand would include:
Tank tops or shirts
Pairs of loose pants
Hiking shorts
Dress
Additionally, remember that it is anything but a smart thought to wear too tiny shorts or halter neck tank tops, particularly in Southern Thailand, where there's a substantial Muslim populace. On the other hand, Bangkok is more flexible in terms of how traditional you dress, but all things considered, it never hurts to be mindful and leave the crop tops behind for once.
Just make sure you don't overpack. Hand-washed things dry rapidly, and you can certainly pay a laundry center a couple of dollars for each heap to wash your garments for you in a machine if you're worried about running out of clothes.
8. Hiking shoes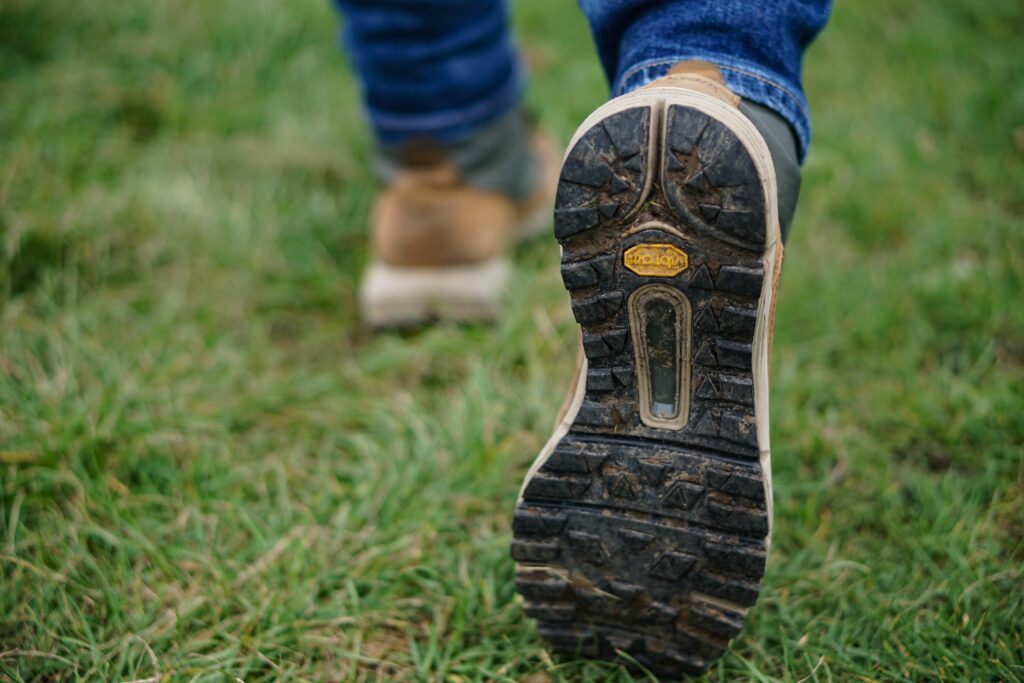 There are some reasonable options for climbing and discovering the wilderness in Thailand's northern and central regions. If you only intend to visit Bangkok and the Krabi or Phuket beach resort areas, you won't need these, but a decent choice of climbing shoes is essential when visiting Thailand.
Avoid pricey hiking boots at all costs. Instead, choose a couple of hiking shoes or trail runners that are waterproof. We favor trail runners because they keep your feet fresh and secure while remaining breathable.
9. Good travel insurance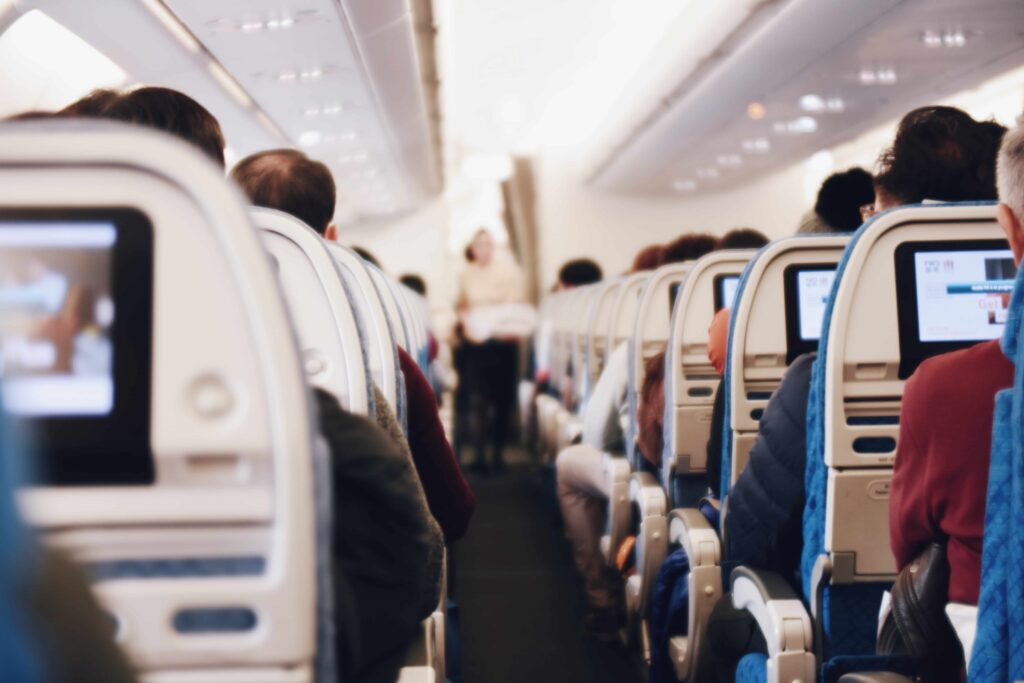 Alright, you can't squeeze travel insurance in your backpack, but you can take out a modest approach to guarantee yourself against robbery, flight undoings, mishaps, and so forth. Yes, Thailand is relatively cheap, but insurance is essential should something happen, and you need to travel back home. Several insurance plans cover activities involving diving and hiking, two of the most popular activities in Thailand. You can search the internet for low-cost travel insurance plans that suit best for your needs!
Thailand is overall a secure nation, but things can turn out badly on any trip. You can lose your identification, become ill or engage in a car crash. We don't want to scare you, but tourists without insurance are frequently caught out in Thailand—don't let it happen to you, too.
10. A hanging toiletry pack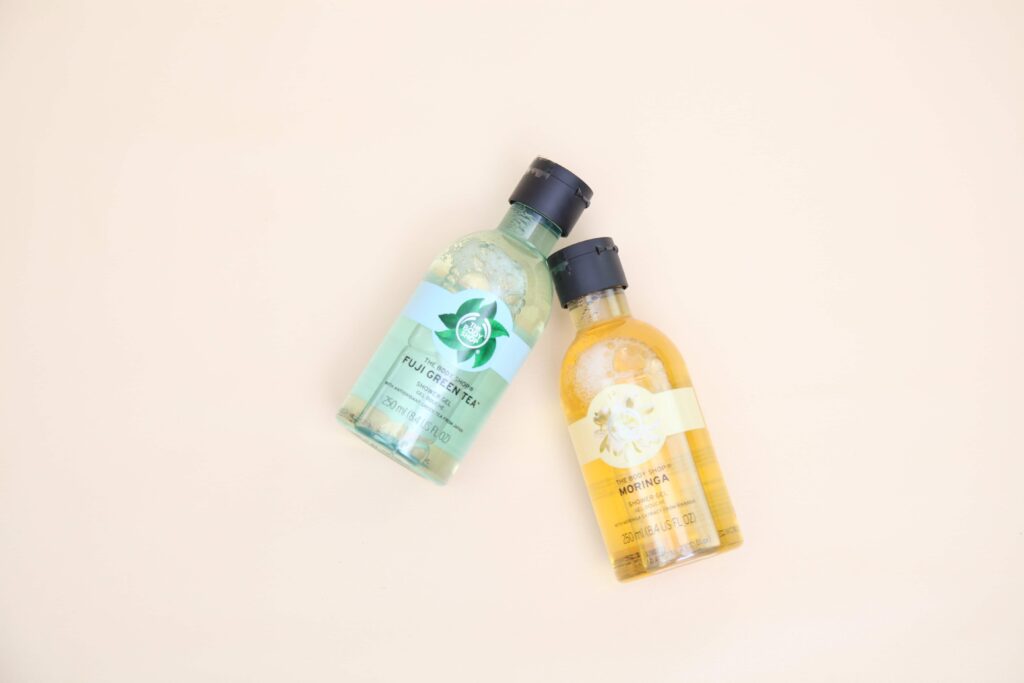 Hanging toiletry packs are a blessing for those of you who frequently move between hotels. A hanging toiletry pack is another popular choice among Thailand travelers and tourists who want to stay organized. It's convenient to have all of your extra toiletries and other essentials neatly organized in one pack that you can hang for easy access, especially when counter space is limited or unavailable.
You can keep your face masks, shampoo, toothbrush, toothpaste, deodorant, facial wash, and more in this one bag, so you don't have to dig through your backpack for them. That's what makes them particularly useful when you're changing hotels frequently. Alternatively, you can also purchase these toiletries and other necessities at local convenience stores in your city.
If you're camping or using a hook in the wall, getting a well-organized bag is beneficial because it allows you to access all of your necessities quickly.
Other Essentials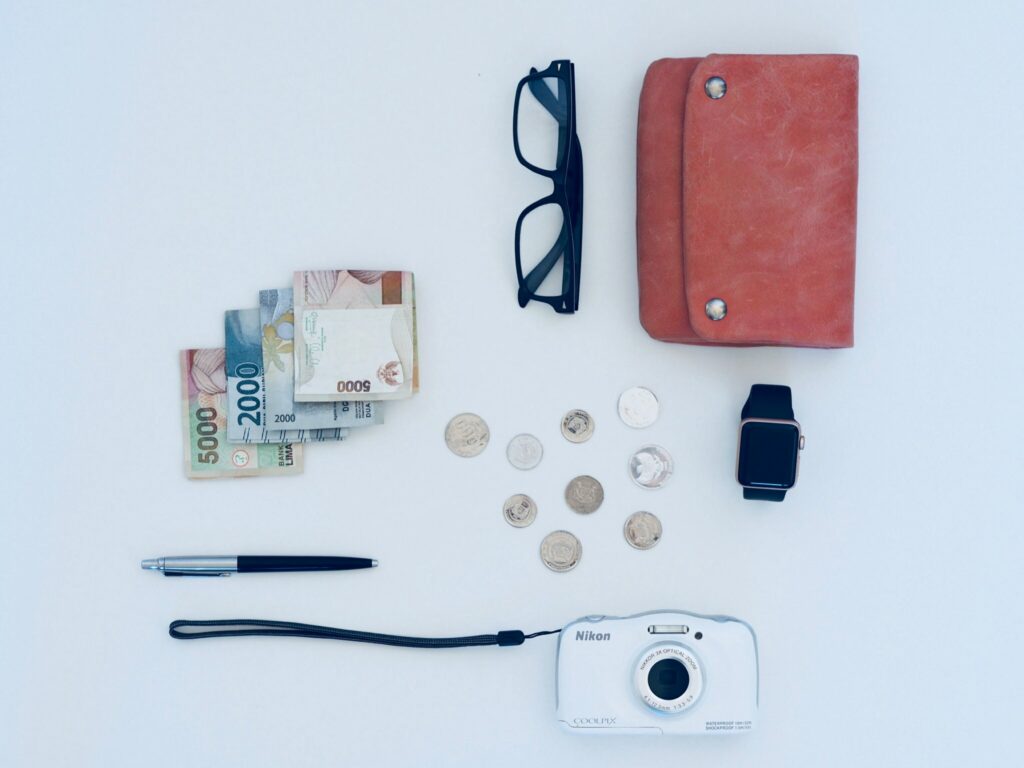 In addition to the essentials mentioned above, here is a list of other things to consider of what to pack for Thailand:
Portable Powerbank
Phone charger
Smartphone
Cash
Packable towel
Books
…and Things to Leave Behind
Heavy hiking boots
Expensive jewelry
Sleeping bag
Umbrella
Hair Dryer
Ready to Explore Thailand's Breathtaking Beauty?

That's it for this piece! Just remember to follow the traveler's fundamental rule: less is more. Avoid purchasing half of the local convenience store to be prepared for any eventuality; instead, buy what you need, and you're good to go! You can't go wrong if you stick to the basics that will keep your travels secure and comfortable. Now grab your stuff and explore Thailand's breathtaking beauty!
If you're looking for a travel partner or a significant other in Thailand, don't forget to join TrulyThai and interact with stunning Thai people!