Is Bangkok Dangerous for Foreigners? 8 Misconceptions Debunked
Bangkok is well known for its vibrant and zippy street life. While foreigners visiting Bangkok are increasing every year, the dangers in this big city shown by people through social media should not be taken frivolously. We know how much Thai food is enticing in Bangkok, as well as its temples and prominent shrines. But if you're traveling alone in the streets of Thailand, where formidable roads and traffic disasters are present, it's best to stay on the safe side of Bangkok. Bangkok, despite its beauty and spirited lifestyle, has its dark shadows. So is Bangkok dangerous for tourists?
Essentially, it is safe to travel around Bangkok because compared to cities in the United States, lower crime rates are recorded, and it's also unlikely for any events that involve cruelty and disturbances against tourists. However, certain parts of Bangkok are more dangerous than others, which means that you'll need to know where to go in order to stay safe. It would also be best to travel with a local who knows how to get around Bangkok.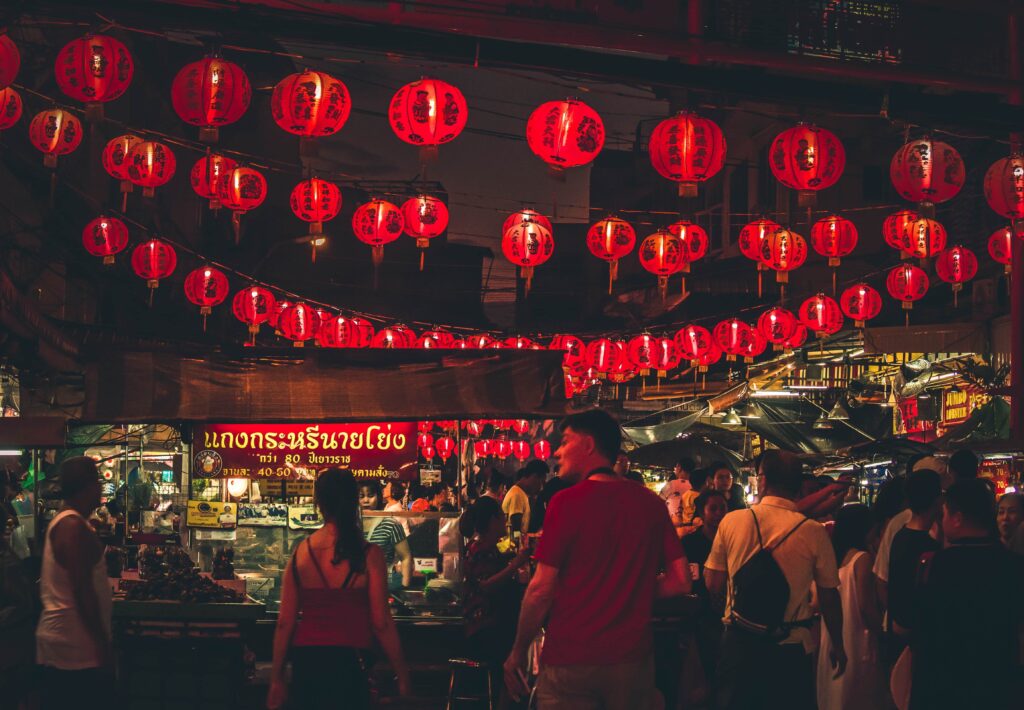 Staying Safe in Bangkok, Thailand
As a traveler in Bangkok, we know it's exciting to explore the city's nightlife and dating scenes! If you're traveling alone, you can hop into platforms for online dating in Thailand like TrulyThai and match with locals, hang out with them, and travel around Bangkok.
There are a few popular areas in Bangkok where travelers and backpackers around the world prefer to stay. Some of these areas are the Bangkok Riverside, Sukhumvit Area, Siam Area, and Chinatown Area. But most backpackers and solo travelers just can't get enough of the noteworthy Khao San Road.
Whether you'll be staying in these areas or a 5 star Airbnb or hotel, you'll still be seeing Bangkok with your own eyes. From nightlife bars and high-end clubs to exquisite Thai food and iconic temples, Bangkok is a city full of life and colors!

8 Common Myths and the Truth Behind Them
If this is your first time traveling to Bangkok, Thailand, or if you're about to come here and still planning out your itinerary, you may have heard of some of the hazy and unsure goods that Bangkok has to offer. And we understand that you're not sure whether these goods are true or a delusion, and it might waste your time trying out these things only to find out that they are not what you have heard or read about on the internet.
To make your travel straightforward and fun at the same time, we have gathered some of the frequent misconceptions about Bangkok that most people misunderstand. The next time someone asks you, "Is Bangkok dangerous?", you'll know where to send them.
Myth 1: All Thais are Buddhists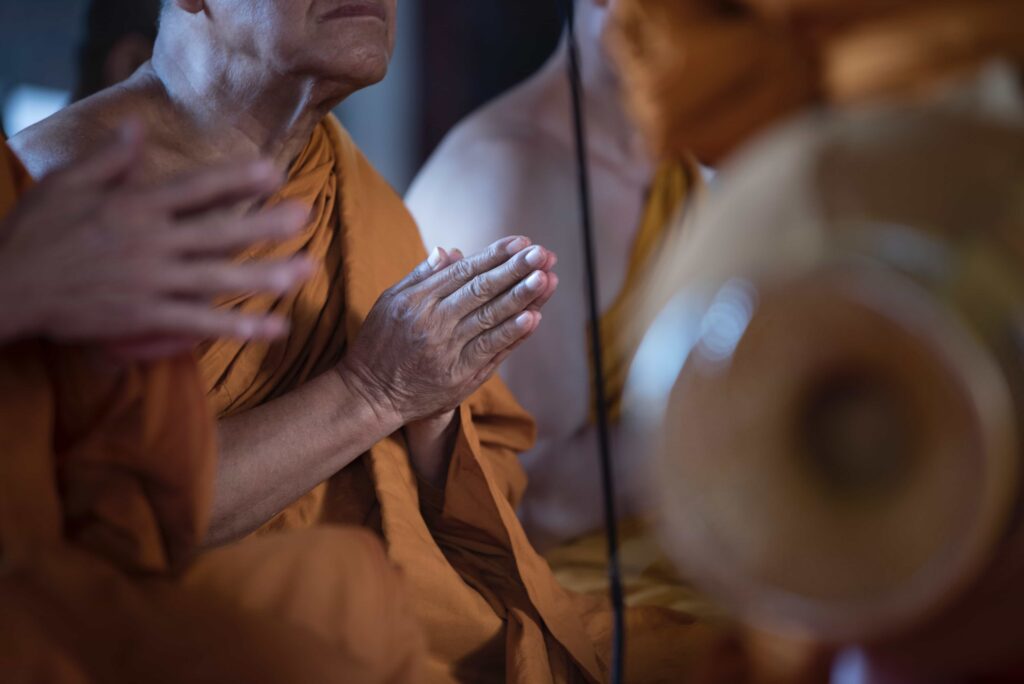 Truth: Buddhism is Thailand's religion, but not all Thais are Buddhists. The majority of the Thai population are Buddhists. However, other religions like Muslim, Christianity, and Taoism are being practiced by other locals in Thailand.
Be mindful when talking to locals and automatically assuming that they are Buddhists because other locals also practice other religions. Always be respectful because you are the one visiting the country!

Myth 2: The roads are dangerous
Truth: With some of the world's most terrible roads in Bangkok, these roads can be difficult to cross or even maneuver when driving around using a motorcycle or scooter. Does this make Bangkok dangerous?
As long as you know the basic precautions when going around these streets, then you'll be alright. You always have to be careful because these streets are what make Bangkok dangerous. If you're still hesitant to get around the streets by yourself, you can always ride a Tuk Tuk to get around Bangkok. And make sure to bargain the price rate before getting in! Drivers tend to overprice tourists.
Myth 3: All Thai food is spicy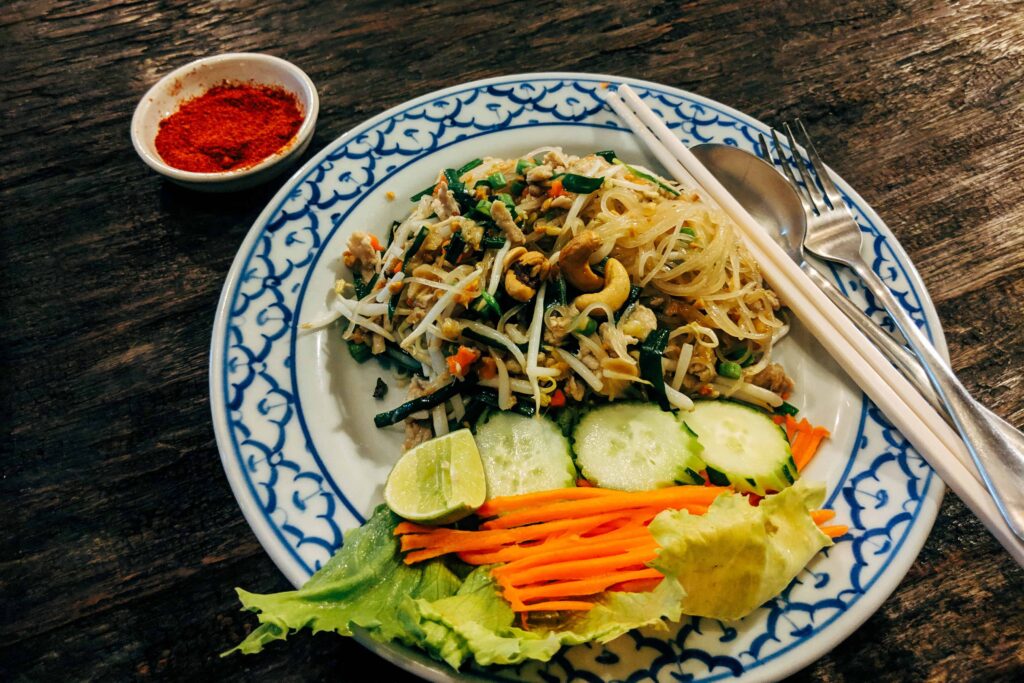 Truth: Most of the dishes in Thailand are spicy, but not all of them! Some tourists will go out of their way and order food without knowing what it is, only to find out that it is way beyond their spice tolerance. Other Thai dishes are not at all spicy, like the Panang curry, or the famous Pad Thai.
But if you really like to try out the spicy dishes, you could always ask them to make the spice level a little mild or lesser, something that your spice tolerance can take. It's good to taste all of the food that Thailand has to offer, so let them know about your preferences so that you can enjoy these delicious meals!
Myth 4: You'll need to use chopsticks for your meals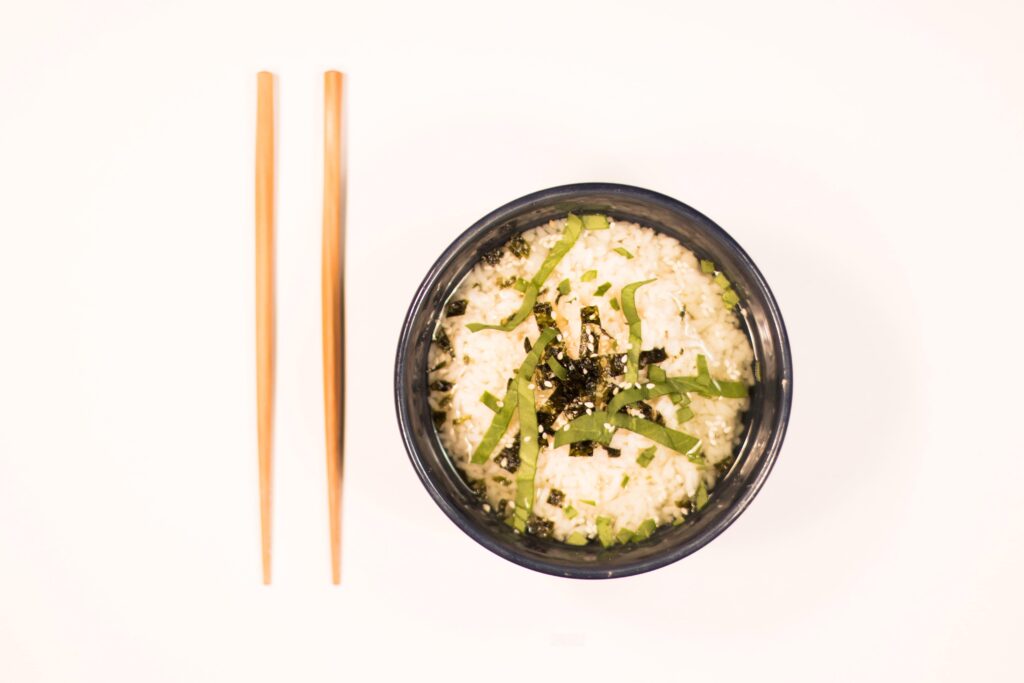 Truth: If you don't know how to use chopsticks, then you have nothing to worry about! Chopsticks are not at all that common in Thailand. Chopsticks are used for some meals, but most of their dishes only use a spoon and fork! In other countries, authentic Thai restaurants may use Chopsticks as their main eating utensils, but all you need is a spoon and fork to get by with your meal when you come to Thailand.
Myth 5: Bangkok is just like The Hangover 2
Truth: The Hangover Part 2 comedy movie portrays a lot of people and tourists mingling with yellow-robed monks in the busy streets of Bangkok. And not only that, but the movie also depicts cars, Tuk Tuks, and elephants all roaming around the streets of Chinatown in Bangkok.
Although this was only a scene in the movie, this is not always the case in Bangkok. However, the dangers depicted in this movie is what you'll need to be mindful of.
Myth 6: Bangkok is a cheap place to visit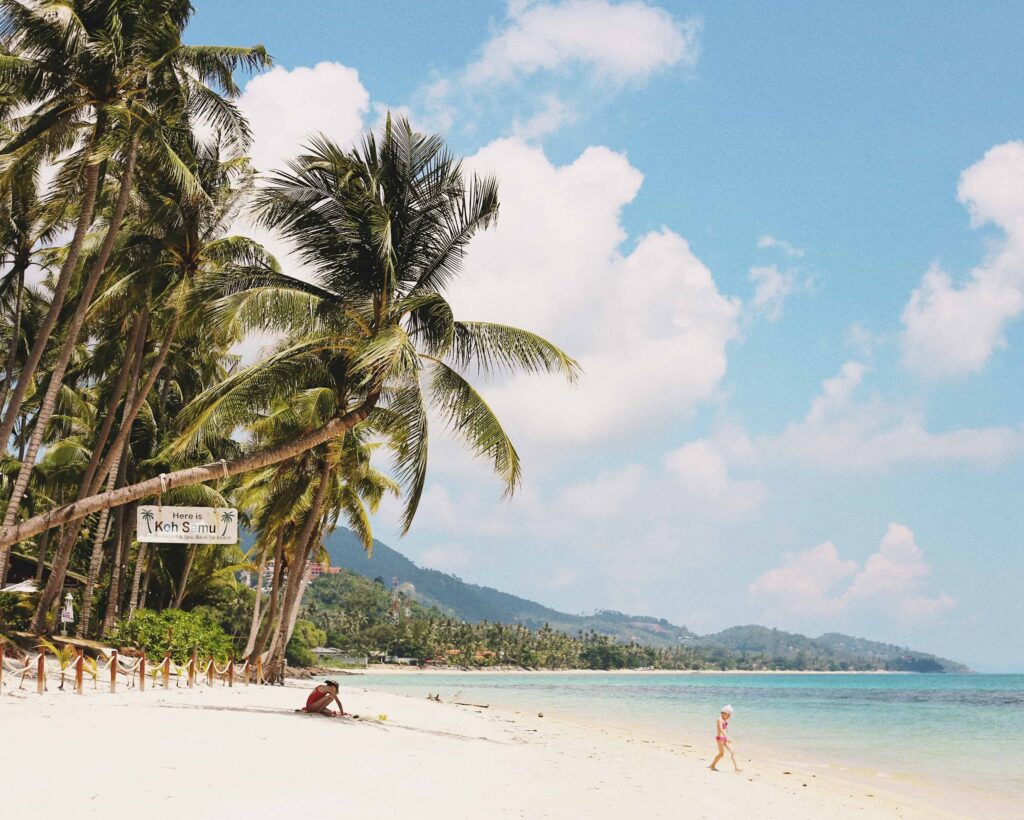 Truth: Grabbing a Pad Thai on the street outside of your hostel for less than $3 will leave you to think that everything in Bangkok or Thailand, in general, is cheap. But that's not the case! Because in reality, some other vendors, not all of them, will tend to overprice these meals, especially when they know that you're a tourist. Street food is cheap for sure, but when you dine in a restaurant in Thailand, the $3 Pad Thai that you just had on the street outside of your hostel could be three times more expensive in a restaurant.
Touring an island or staying overnight at a beach in Thailand can be costly too. Tours and entrance fees to attractions are often more expensive for tourists. If Ko Samui is in the last stop of your itinerary, prepare to pay a whole lot of money! Taxis and Tuk Tuks can be expensive, too, due to a lack of imposed regulations. So for tourists, make sure to bargain the price first before riding taxis and tuk-tuks because they tend to make their rates higher, especially when they know you're not a local.
Myth 7: Designer clothes and bags in Bangkok are always rip-offs
Buying designer handbags in a night market may be cheaper than you thought, but it is also too good to be true. Sure, you can buy rip-offs of designer handbags and branded clothes for a cheaper price in a night market or along the streets, but a city like Bangkok also has its own shopping malls along with designer stores inside them.
If you prefer to buy original designer handbags and branded clothes, head on to shopping malls in Bangkok! Get your shopping freak on and visit the real deal in the Platinum Fashion Mall and shop for your favorite designer handbags and branded clothes!
Myth 8: The local food is unhealthy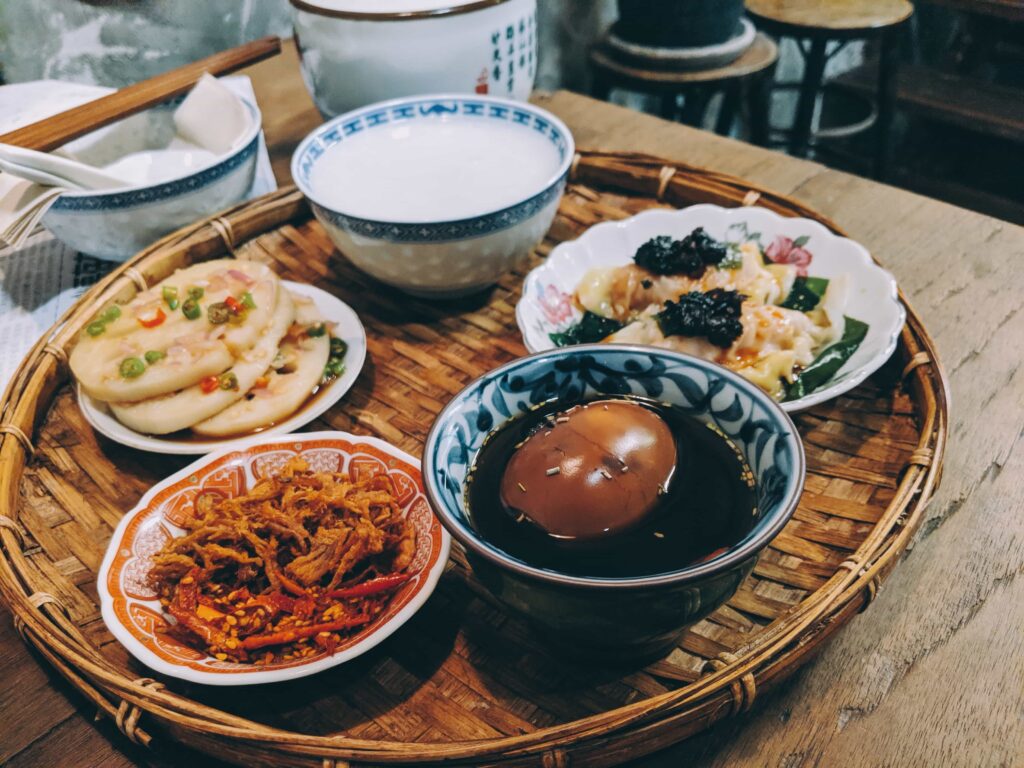 Truth: It is very likely for you to come down to a bad stomach ache at least once, especially when you're traveling and trying out new food. Like many other countries, Thailand has its specialties of food, and most dishes are spicy. If you have a low spice tolerance, let them know so they can serve you your meal with just the right amount of spiciness.
If you're allergic to anything, let them know or ask about the ingredients in your food. It's good to taste different food from different countries, but it's not always unhealthy. Is the food in Bangkok dangerous? You're probably only having the traveler's bad stomach ache because it's your first time trying out their food, you just have to let it out, and you'll be good to go!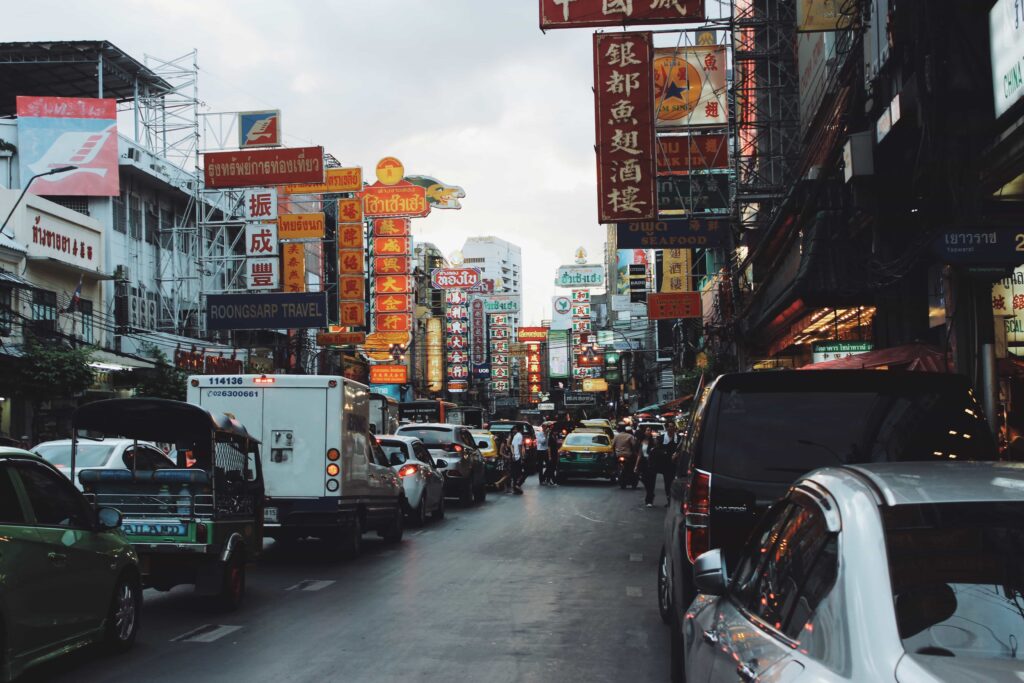 Ready to take on the streets of Bangkok?
And that's about it! Essentially, Bangkok is safe for tourists as long as you know where you're going, and you know what to avoid. If you don't like wandering the streets alone, you can certainly ride taxis or tuk-tuks. Be sure to bargain the price rates first, and check if for the yellow registration placard before getting in for a ride!
If you're still hesitant to travel to Bangkok alone, look for a companion! The best way to experience Bangkok is to travel with a local. You can hop on to any platform for online dating in Thailand, like TrulyThai, meet with locals, hang out with them, and experience Bangkok with your new friends and companions! If you're seeking a more intimate relationship, TrulyThai can also help you with that!