Valentine's Day In Pattaya 2021: Where to Go & What To Do
Valentine's Day in Pattaya is fast approaching! And since Valentine's Day is now a popular holiday widely celebrated in Thailand as an expression of love and affection towards friends, family, and significant others, Pattaya has a huge variety of fancy restaurants, events, and attractions. Spend your Valentine's Day in Pattaya with your significant other and feel the love in the air when strolling through Valentine's street arts and advertisements, malls, parks, and restaurants all around the city!
If you are traveling to Pattaya to experience a romantic Valentine's Day this 2021, or if you are a new couple looking for date ideas in Pattaya, then you are on the right page! We will guide you through where to go and what to do on Valentine's day in Pattaya.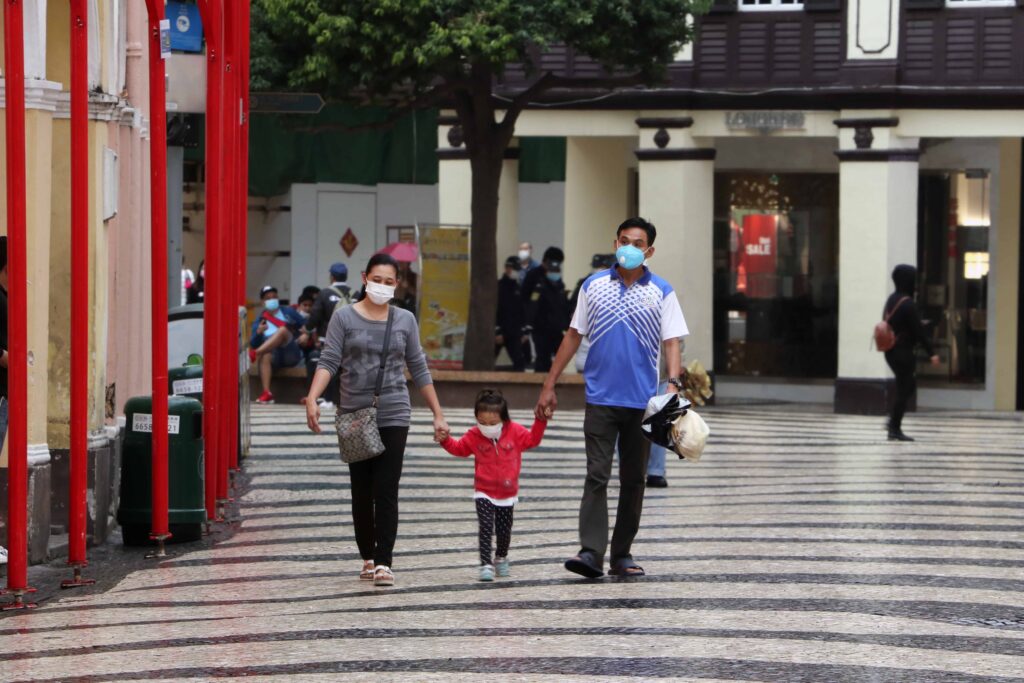 COVID 19 Restrictions
Despite the COVID 19 outbreak and restrictions, you can still travel to Pattaya by following standard health protocols and strict requirements established by the Government of Thailand. The Tourism Authority of Thailand has also indicated that tourists who are planning to visit Thailand for a long stay can apply for the Special Tourist Visa. All visitors are also required to provide necessary documentation upon arrival and these documentations include:
Health Certificate processed within 72 hours before traveling with a negative test result for COVID-19 RT-PCR
Certificate of entry
Fit to fly certificate
Certificate from the Thai Embassy issued in the country of origin
COVID 19 Health Insurance coverage
Letter of approval by Thai authorities for quarantine accommodation
Post quarantine accommodation itinerary
So if you are planning to travel to Pattaya for Valentine's Day with your significant other despite the COVID 19 restrictions, make sure you prepare these necessary documents and make sure to book your flight weeks before Valentine's Day! Otherwise, you will be spending Valentine's Day in a quarantine hotel that is state approved for 14 days.
Ideas for Valentine's Day In Pattaya
Spending Valentine's day in Pattaya is extraordinarily magical and romantic. That's why we're sharing our recommendations if you are spending it with your significant other! If this is your first time in Pattaya, don't worry! We will guide you through on some destinations that you can visit with your significant other so you will have the most memorable Valentine's Day!
Valentine's Day shopping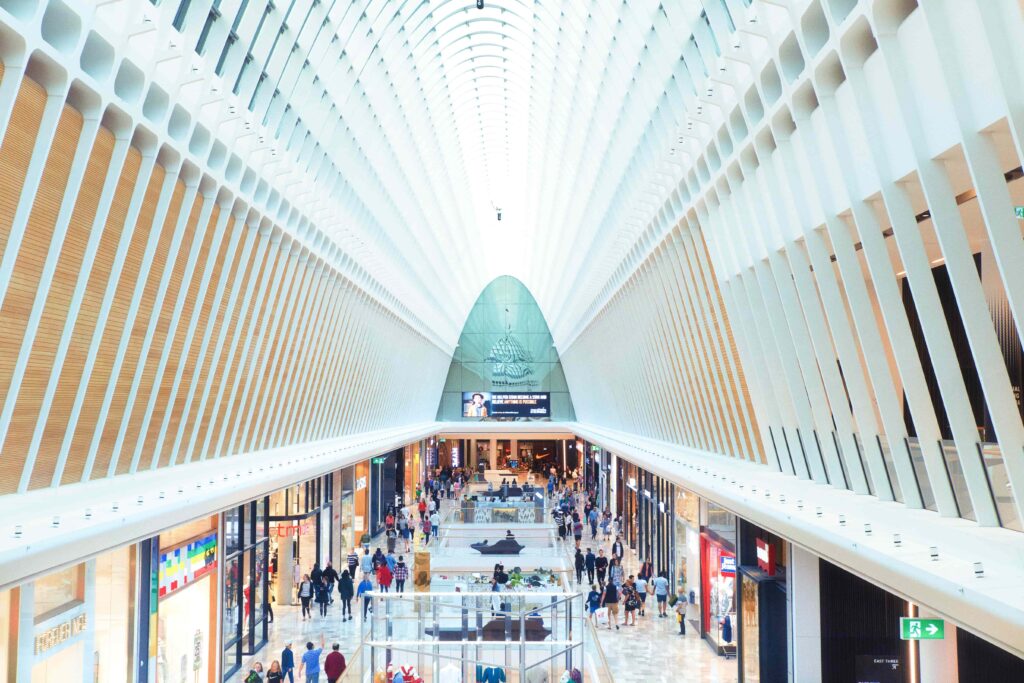 You can't go on a date without a Valentine's gift for your significant other! First things first, we highly suggest going shopping for your significant other's Valentine's gift at Terminal 21 Pattaya. They offer a great range of boutiques and retailers with brand names for a good deal of preferences!
To weigh your options, you can also shop until you drop at the Central Festival Pattaya, just a few blocks away from Terminal 21 Pattaya. They also offer a variety of options for boutiques and retailers, and other branded goods. If you are looking for cute and elegant clothing, accessories, sweets, or a meaningful card, head on to Terminal 21 or Central Festival. They have everything and all sorts of options that you can choose from!

Spending the day together
Pattaya is an excellent place for couples, especially on Valentine's Day. Romantic beaches and world-class dining scenes are all around the city, and it is perfect for spending it with your significant other.
Before your dinner date with your significant other, spend the day exploring Pattaya with them. You can go to the Sanctuary of Truth, a Hindu museum in Pattaya, and experience the spiritual place by reflecting and exploring the museum, where you can see magnificent carvings by the Hindu Gods. Though the building itself is a work in progress, the incredible carvings visible outside and inside the building are a must-see.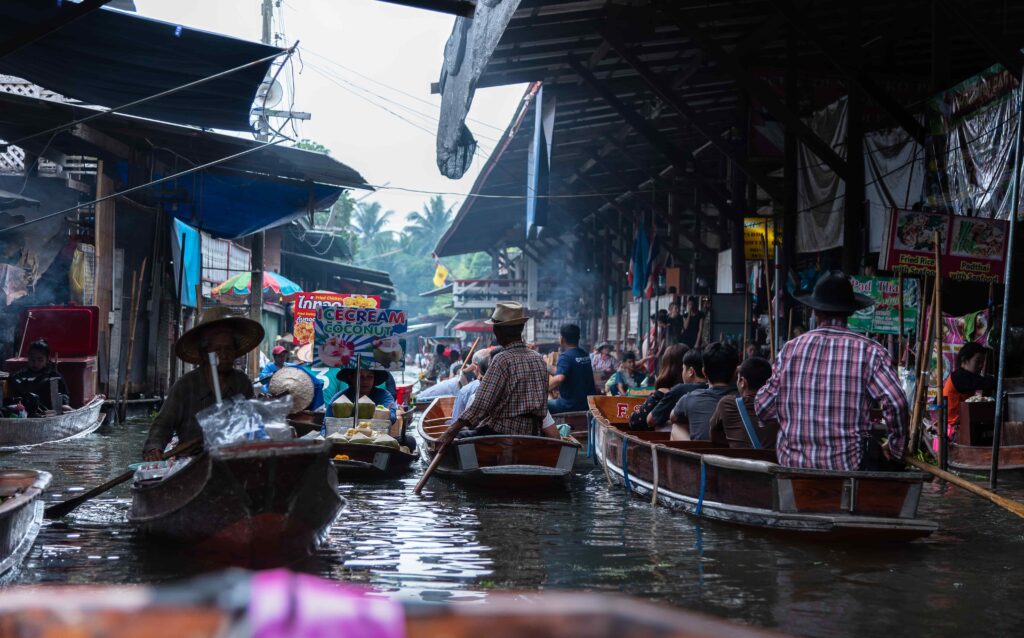 After wandering around the Sanctuary of Truth, you and your loved one can go to the Pattaya Floating Market. Thailand has different kinds of floating markets, but the Pattaya Floating Market has a different feel. Also known as the Four Regions Floating Market, this floating market is divided into the four regions of Thailand. Each segment of the market sells items that speak to that piece of the nation.
When you reach the Pattaya Floating Market, you will discover a market full of color and vibrance. You can explore this market with your significant other, and you'll find conventional Thai crafts and other goods sold directly from boats and coasts.
After exploring the Pattaya Floating Market, head on to the Nong Nooch Tropical Garden. This garden is perfect for viewing with your significant other as it is overflowing with some of the most exceptional blossoms and perfectly arranged gardens in Thailand. The gardens are full of desert flora, bonsais, and tropical palms. Over 670 local and crossbreed types of orchids are also present in this garden. Exemplary Thai dancing, boxing, and drumming are also regularly showcased in the park for tourists and visitors.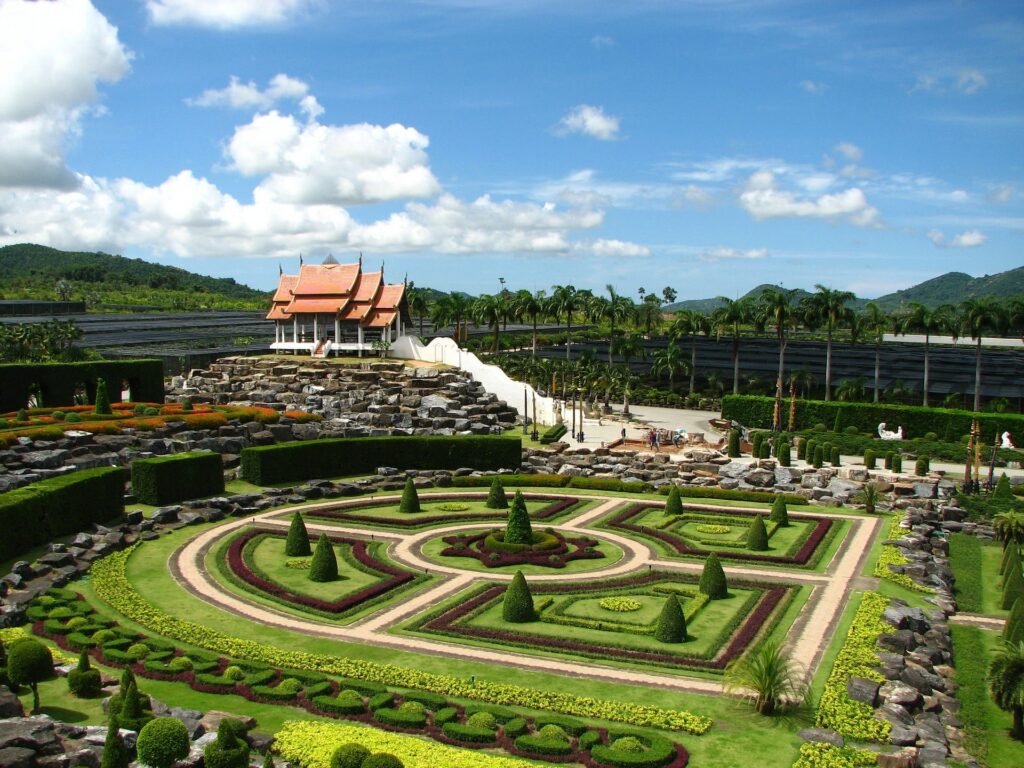 Here is your last stop before you prepare for your dinner date. If you are both into mind-boggling exhibits, head on to Ripley's Believe it or Not! Museum. This museum shows peculiar realities about the world we live in, wherein the greater part of these realities you would have no clue it existed. With over 300 mind-boggling exhibits showcased in the museum, telling only evident stories and realities, you and your significant other will surely be amazed at these stunning presentations that depict the reality that is truly bizarre, to say the least.

Where to go on your date night
With all the great dining places in Pattaya, it can be hard to choose where you're going to spend your Valentine's Day with your loved one! Pattaya is well known for its exceptional romantic restaurants and dining scenes, but the most prominent dining place that we can recommend is the Glass House Beachfront Restaurant. Perfect for a romantic dinner date with its exquisite ambiance, a beachfront view, and enticing Thai food on the menu.
If you are looking for something a little more casual, you can check out other restaurants along Pattaya Beach, like the Surf and Turf Beach Club, Sugar Hut, Hopf Brew House, and many others, where you can dine and enjoy a magnificent sunset and ocean view.
What to do after you dine in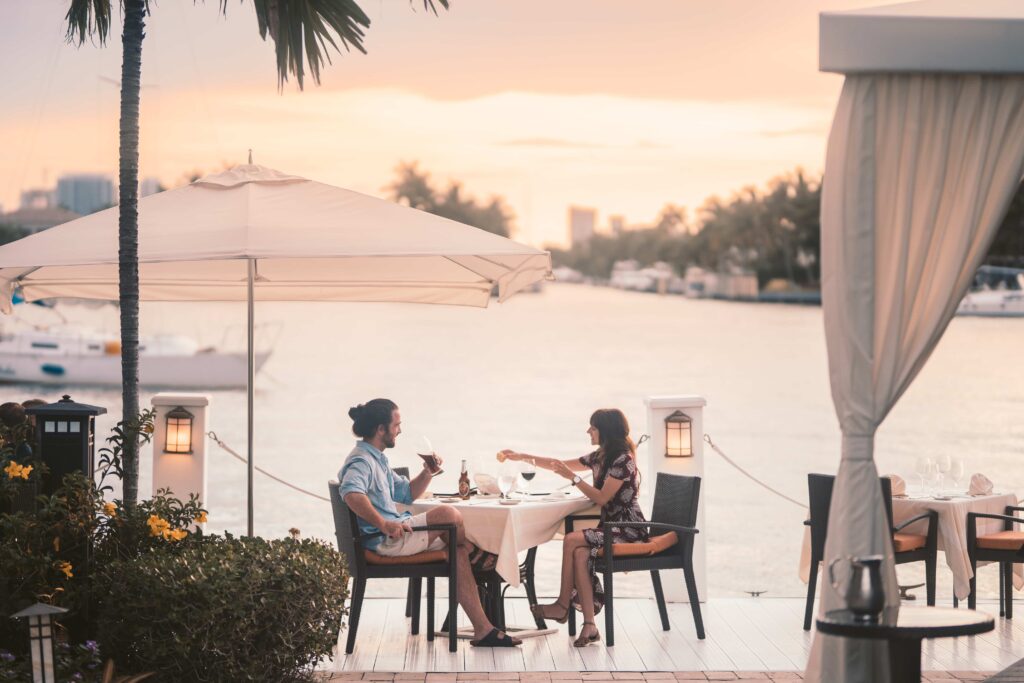 After having a hearty meal with your significant other, spend the evening watching the sunset at Pattaya Beach. Don't worry! This is completely a budget-friendly activity. Grab a blanket and lay it down in the sand at Pattaya Beach, sit down with your significant other, and live in the moment. Doing things together is what makes Valentine's Day in Pattaya special and romantic. Enjoy the sunset, listen to the waves of the ocean, take photos together, and just be there for each other.
After watching the sunset with ocean scenery, switch up your view to Pattaya's city lights. You can go up to the famous Pattaya Viewpoint hilltop where you can enjoy Pattaya's crescent shoreline and city lights. It can be full of other people and tourists though because this is the best outlook in the vicinity. The Pattaya Viewpoint is an ideal spot to appreciate great perspectives on Pattaya Bay. It is more lovely to look at in the evening along with its city lights. Tourists usually only stay for 10-15 minutes before they go back to their tour bus. After that, the Pattaya Viewpoint should be peaceful.
Wrap up your night with a few casual drinks at the Tequila Reef. After a long day of exploring tourist destinations on Valentine's Day in Pattaya, it is good to quench and refresh with some Margaritas at the Tequila Reef. Tequila Reef is well known for its Margaritas, also known as the hand-shaken specialty, for most of the people across the city. But if you would like something lighter, they also have a wide range of styles and drinks available by the glass, a pitcher, or a Grande glass.
Ready to take your date to Pattaya?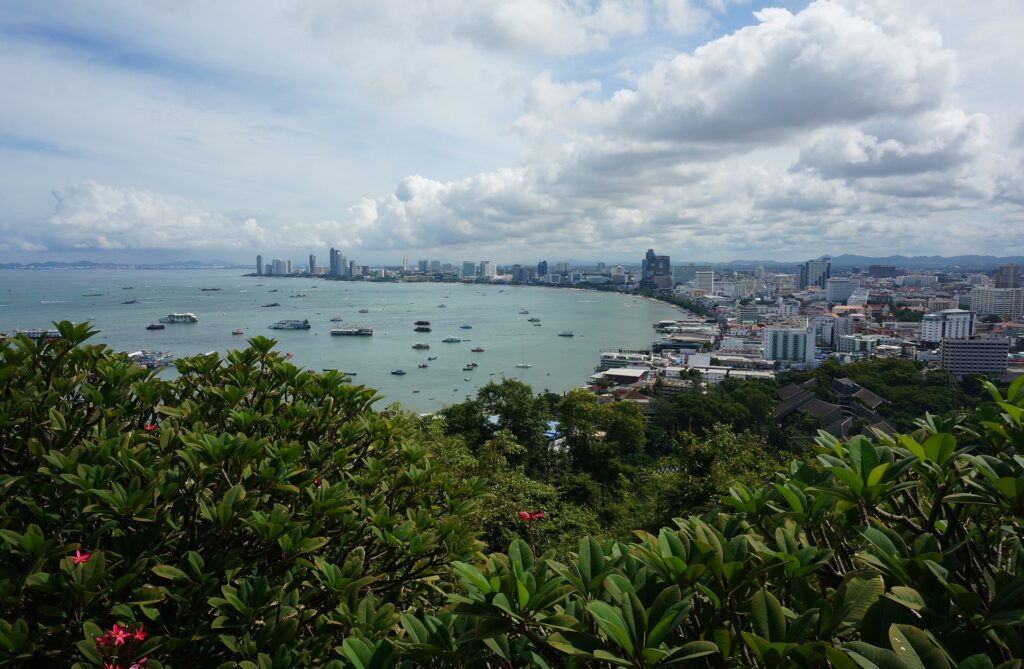 And you are all set to travel for Valentine's Day in Pattaya. Amidst the COVID 19 restrictions, this is not going to stop you from experiencing love and affection with your partner in a city where Valentine's Day is a big holiday to celebrate.
Make sure to book your flights before Valentine's Day so you won't be spending it in a hotel room alone. Prepare the necessary requirements, and submit them upon arrival. Make this trip special by exploring things and making new memories with your significant other. Pattaya is the best city to visit for Valentine's Day. Once you step into the city, you will feel the love and affection in every corner, everywhere you go. From the parties in Walking Street to the beaches in Pattaya. Have fun, make it memorable, and feel the love along the way!