Pattaya Nightlife: Where to Go & How to Stay Safe
People can have fun in different environments. Some enjoy reading a book and relaxing in a quiet place. Others would rather wander around and enjoy the Pattaya nightlife. No matter which one you prefer, one can't deny that each activity brings joy in its own way.
If you're someone who loves the vibrant energy of the city nightlife, then you might want to consider traveling to Pattaya and seeing what it has to offer. However, there's more to it than hopping on a plane, finding a place to stay, and wandering out at night.
Navigating the Pattaya nightlife needs proper preparation and research to be done right. Beyond its bright lights lies a night of discoveries, all waiting to be experienced by you. If you don't know where to start, this guide will be able to point you in the right direction. Here's what you need to know.
Walking Street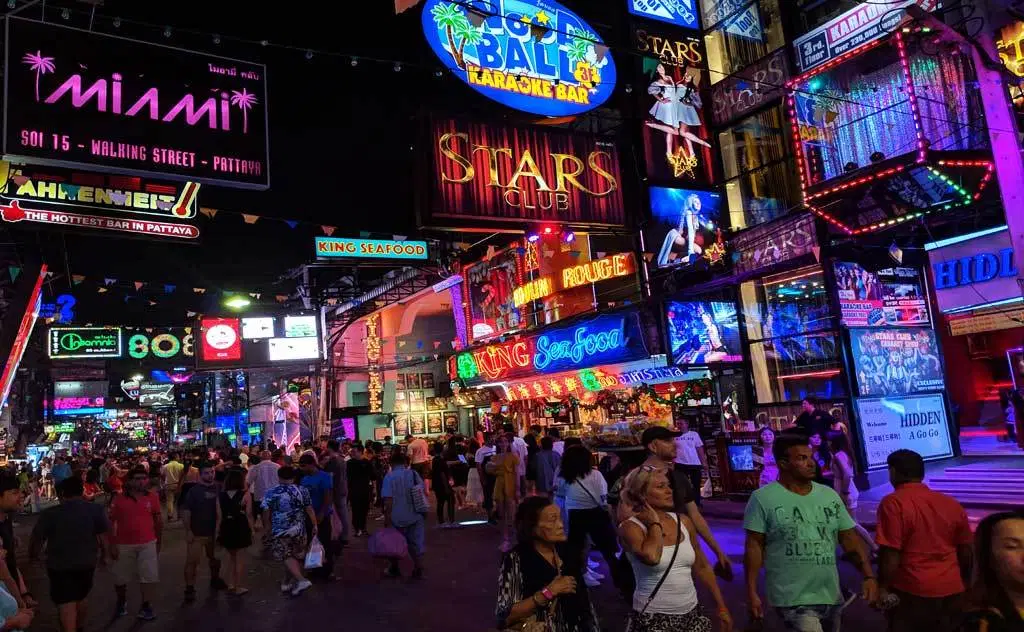 | | |
| --- | --- |
| WEBSITE | Trip Advisor |
| ADDRESS | South Pattaya Beach Road, Pattaya, Thailand |
| OPERATING HOURS | Starts at 8 PM |
Highlights:
Taking a stroll down Walking Street is the best way you can experience Pattaya's nightlife. There's no doubt that its dense crowd, neon lights, and loud music will make for a memorable event.
Food lovers will enjoy exploring what the food stalls and restaurants offer. You can dine on fresh seafood while taking in the bay view or try exotic food that can only be found in Thailand. Your options are limitless.
Food isn't the only thing you can find here. Entertainment spots abound in Walking Street, from public shows to bars and night clubs. You might see a Muay Thai boxing show in one part of the street and a live band performance in the other. There's always something new to check out every time.
Hard Rock Cafe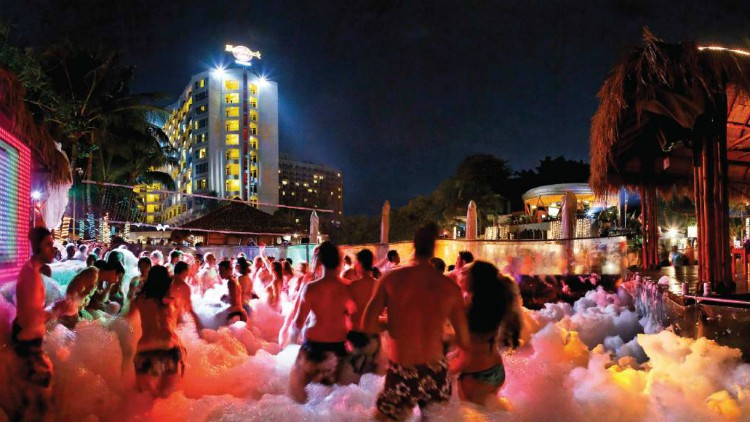 WEBSITE
Hard Rock Cafe Pattaya
ADDRESS
429 Moo 9, Pattaya Beach Road Nongprue, Pattaya 20150 TH
OPERATING HOURS
RESTAURANT HOURS: Sat 5:30 PM – 12:00 AM
ROCK SHOP® HOURS: Sat 2:00 pm – 11:00 pm
Highlights:
Excellent sound and lighting
For a one-of-a-kind nightclub experience, go to the Hard Rock Cafe. They have it all — good food, great music, and a spacious area to enjoy it in. What makes them better than most nightclubs is their foam parties, held every Saturday.
Feel like taking a break from the festivities? They're located near the beach, so you can relax near the sea as you rest. If you want to take home a souvenir, make sure to drop by their rock shop and check out their extensive music memorabilia collection.

Tiffany's Cabaret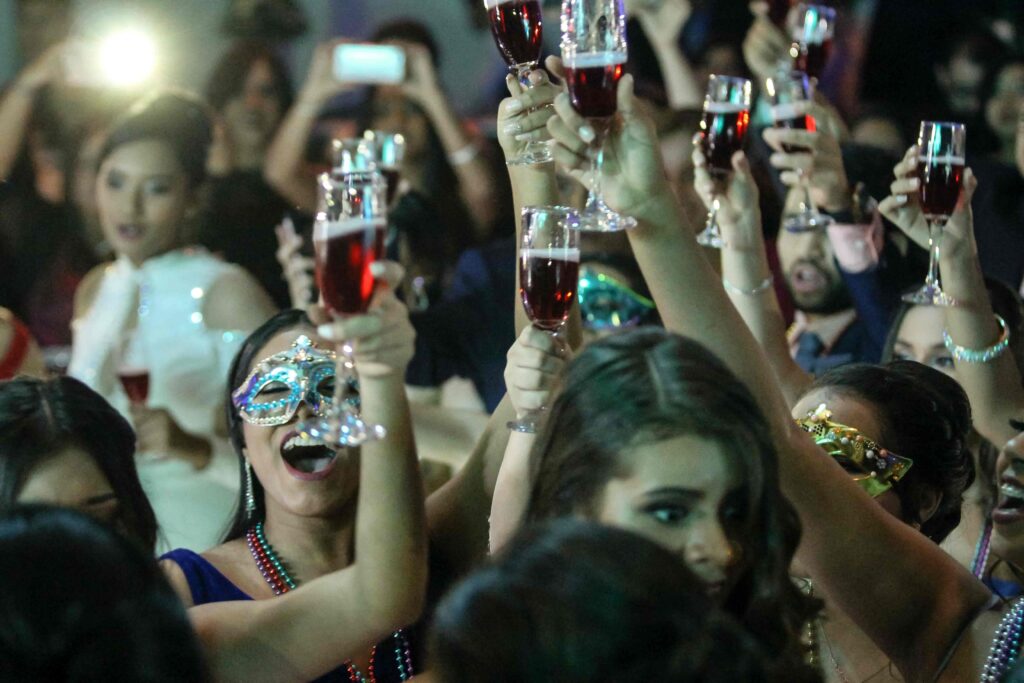 | | |
| --- | --- |
| WEBSITE | Tiffany's Show |
| ADDRESS | 464 Moo 9, Pattaya 2nd Road, Nongprue, Banglamung, Chonburi 20260, Thailand |
| OPERATING HOURS | Daily Show Times: 6 PM / 7:30 PM / 9 PM Extra Show Times:4:30 PM / 10:30 PM |
Highlights:
Shows for visitors of all ages
Professional performances
Tiffany's Cabaret is the place to go if you want a dazzling night to remember. This cabaret club features trans performers putting on a show with the most magnificent stages and props.
After the show concludes, you also can take a picture with the actors. Don't forget to tip them as thanks! If you enjoyed their performance, we recommend coming back another day—their programs change frequently depending on the season.
Tiffany's Cabaret is also known as the organizer of the 'Miss Tiffany's Universe' and 'Miss International Queen' for many years. These are some of the biggest trans events that attract attention from all over the world.
Leng Kee Restaurant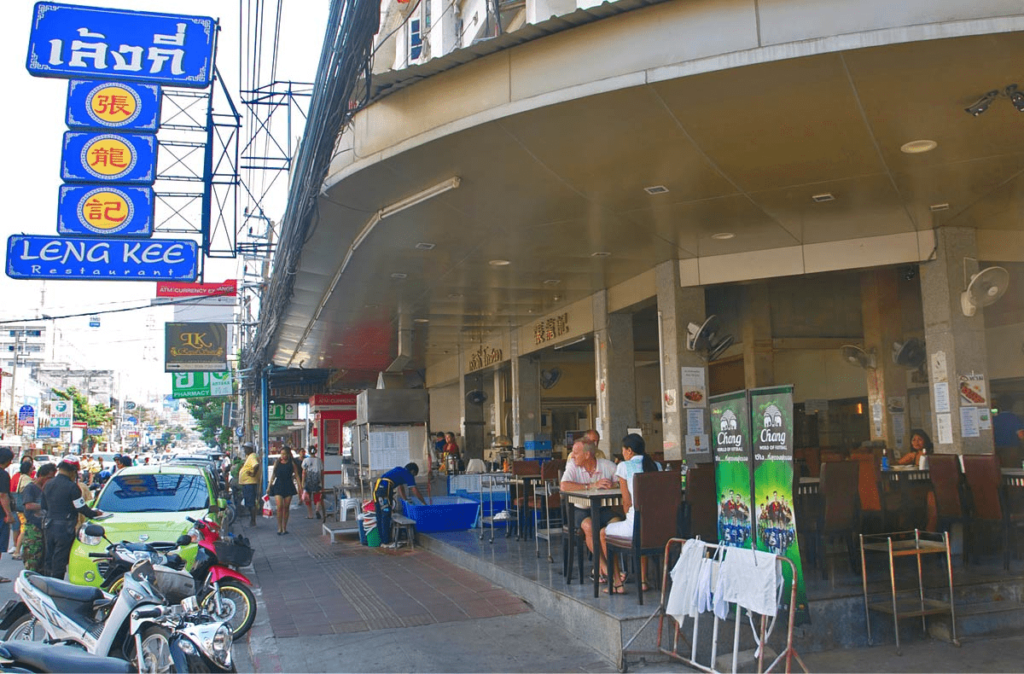 | | |
| --- | --- |
| WEBSITE | Leng Kee Restaurant |
| ADDRESS | 341/3-6 Moo 9 Central Pattaya Rd., Pattaya 20150 Thailand |
| OPERATING HOURS | Open 24 hours |
Highlights:
Wide range of Asian dishes
You can find the best eats in Pattaya in Leng Kee Restaurant. High-quality Asian dishes abound here, especially those of the seafood variety. Best of all, their meals are available at the most affordable prices.
If you start feeling hungry during your Pattaya nightlife exploration, then you can rest and eat here. There's no need to worry about its operating hours. Leng Kee Restaurant is open at all hours of the day.
When it comes to good food at low prices, there's no better place to get it than at Leng Kee Restaurant. The frequent patrons of the restaurant can certainly attest to that.
The Reef Cantina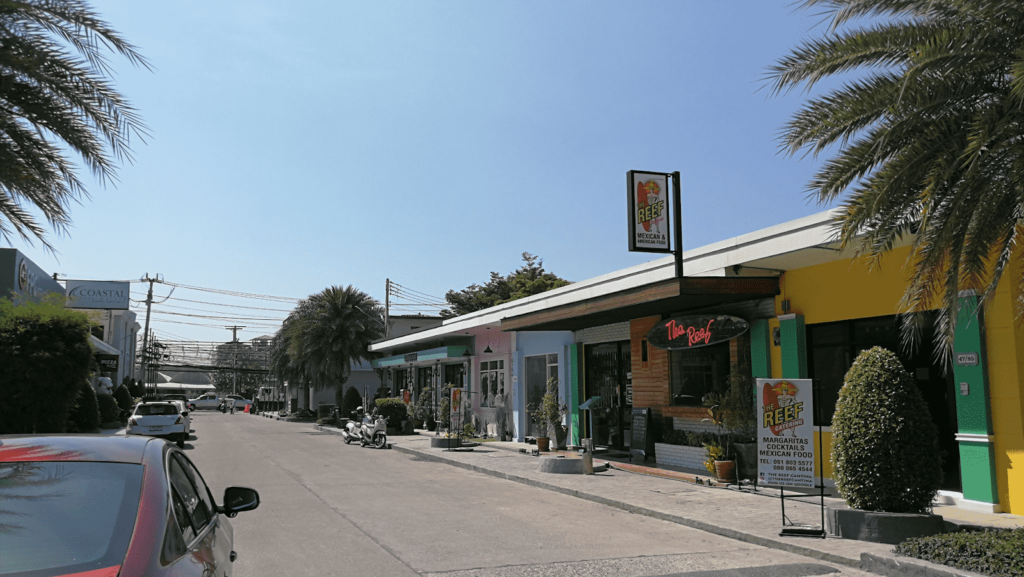 | | |
| --- | --- |
| WEBSITE | The Reef Cantina |
| ADDRESS | 47/83 Moo 9 Pattaya Klang Rd Soi Welcome Town, 200 meters from Food Land Market, Pattaya 20150 Thailand |
| OPERATING HOURS | 11 AM – 8 PM daily |
Highlights:
If you feel like eating Mexican food, then you should go to The Reef Cantina, one of the oldest Tex-Mex restaurants in Pattaya. Here you can expect big portions, affordable prices, and high-quality food. Best of all, they have a vegetarian menu available.
They're well-known for their margaritas, particularly their 'hand-shaken' specialties. Their special Grande glass is also worth trying — perfect for freshly blended and frozen margaritas and daiquiris.
They're open until early evening only, so you might want to drop by before you start your Pattaya nightlife tour in earnest.
Mini Slam and Mini Europe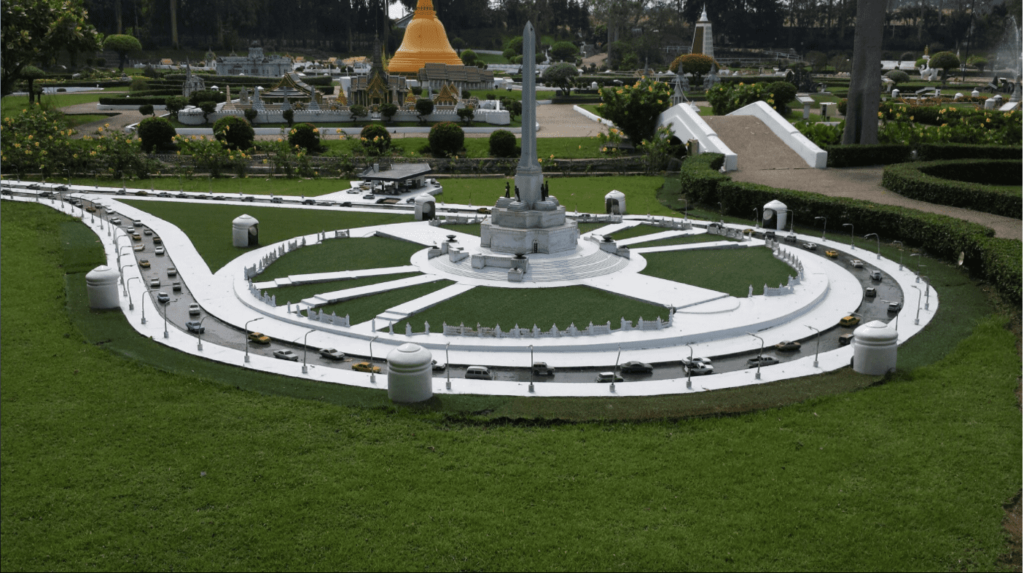 | | |
| --- | --- |
| WEBSITE | Mini Slam and Mini Europe |
| ADDRESS | 387 Moo 6 Nong Prue Banglamung, Pattaya 20150 Thailand |
| OPERATING HOURS | Open 24 hours |
Highlights:
The whole world in one place
With Mini Siam and Mini Europe, you can explore the whole world while staying in Pattaya. It features miniature models of various tourist spots around the world. Each is intricately made and are to scale.
The park is open at all hours of the day, making it an excellent place to visit at night. The managers are continuously working on maintaining and increasing the exhibits, so make sure to visit them often if you're interested in what they'll add next.
Ripley's Believe It or Not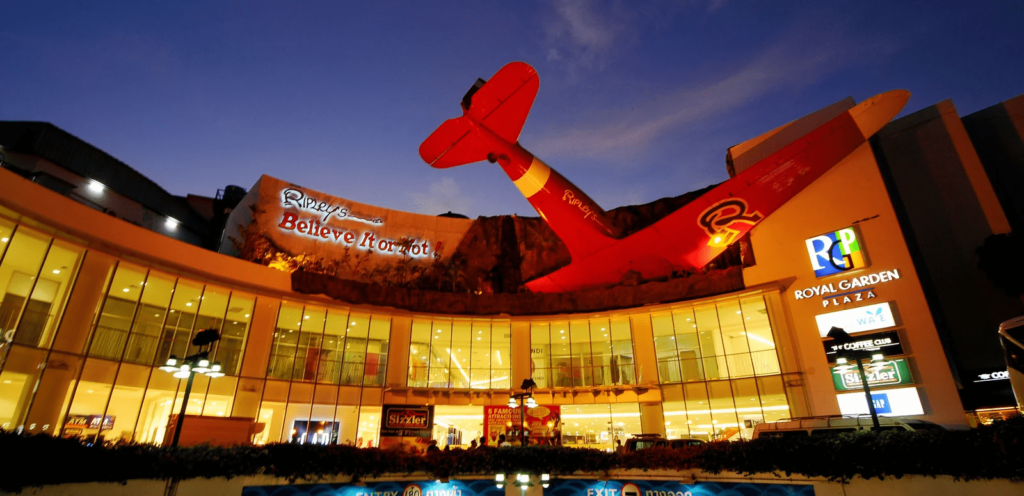 | | |
| --- | --- |
| WEBSITE | Ripley's Thailand |
| ADDRESS | 218 Beach Rd, Pattaya City, Bang Lamung District, Chon Buri 20150, Thailand |
| OPERATING HOURS | 11 AM – 9 PM daily |
Highlights:
Strange, shocking, and beautiful exhibits
World-class attractions and museums
Hundreds of unique collections
Make your nightlife exploration an unforgettable one by going to Ripley's Believe It or Not. They have various attractions, both shocking and fascinating for you to discover.
The Odditorium is the one frequented by many. This family-friendly walk through attraction gives you a glimpse into some of the strangest and most interesting exhibits. From grotesque items like shrunken heads to interesting objects like matchstick figures, there's no end to the new things you can discover.
Spice up your night even further by going to Ripley's Scream in the Dark and Ripley's Haunted Adventure. These exhibits focus on scaring their visitors, whether through special effects or live actors. Thrill-seekers are more than welcome to visit!
Pattaya Viewpoint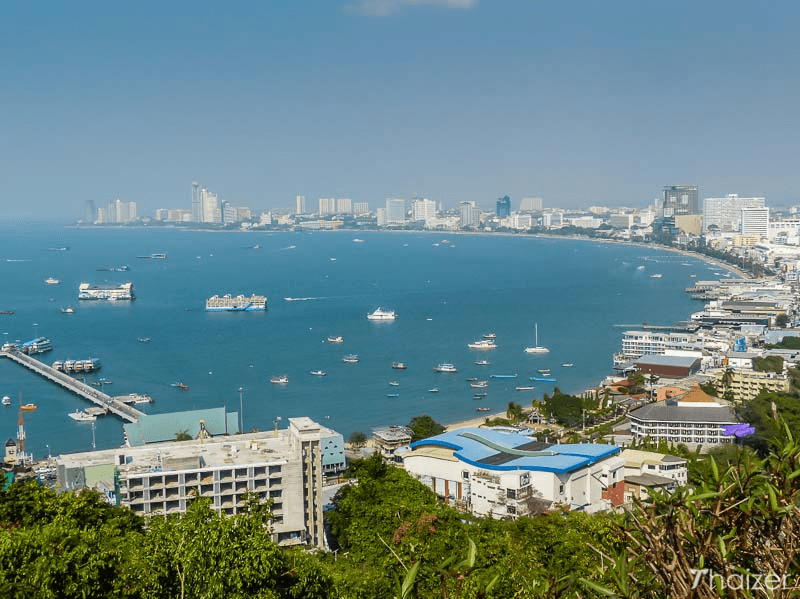 | | |
| --- | --- |
| WEBSITE | Tripadvisor |
| ADDRESS | Soi Rajchawaroon, Pratumnak Hill (Phra Bat Hill, between South Pattaya and Jomtien Beach) |
| OPERATING HOURS | 7:30 AM – 9 PM daily |
Highlights:
If you still have energy left to walk, you might want to finish your trip by going to the Pattaya Viewpoint. It features a stunning view of Pattaya bay. Don't feel like walking? Feel free to hire a motor-taxi to take you up the hill to the viewpoint.
The scenery is beautiful during the day, but seeing it at night gives it a more serene feeling. It's a must-see when it comes to your Pattaya nightlife exploration.

How to Stay Safe In Pattaya
After reading this guide, you should have a better idea of where you want to go in Pattaya. However, the streets aren't always a safe place to wander, especially under the cover of night. Here are a few tips you should keep in mind if you want to stay safe as you explore.
Always Stay Alert
It's easy to get lost in the thrill of exploring Pattaya nightlife. That doesn't mean that you should let your guard down, though. Always be aware of your surroundings and be on the lookout for anything suspicious.
Be especially careful when you're navigating through crowds. Avoid getting too close to people. If you get bumped, check your belongings immediately. Pickpockets often use crowds as a cover when stealing from someone.
If anyone approaches you, don't be too obliging of them. Swindlers often take advantage of a tourist's goodwill to get money. It might be best to ignore any stranger who talks to you suddenly.
Never Display Your Money
Thieves and pickpockets are more likely to steal from someone who looks like an easy target or someone with a lot of money. Show them that you're neither. Always keep your cash in a secure place.
Even better, you might want to go cashless instead. You won't need to worry about getting robbed if there's nothing valuable on your person after all. As a plus, transactions can be done faster, giving you more time to enjoy your trip.
Don't Get Carried Away
While enjoying what Pattaya offers is a fun experience, you shouldn't overdo it. Do the things you're interested in because you want to, not for the sake of doing them. Otherwise, you might find yourself being in way over your head.
The Pattaya nightlife can be quite overwhelming at times, disorienting at others. To keep yourself from going down a slippery slope, know your limits. Avoid going to shady places and drink only what you can handle.
Exploring Pattaya is something that can be done at one's pace. To better enjoy the experience, it's best to know where to go and how to prepare for it. Fortunately, this guide can help you do both. All that's left is to make memories that you can fondly look back on in the future.