How to Make the Best Dating Profile
Online dating is very hard at first especially if you are a first time user, but as time goes by you will get to learn new ideas and have fun with every person you're talking to. In order for you to boost the number of messages you will get, we have given you a list of dating profile tips to help you score a date in Thailand.
Make your profile description suave
Making a good profile description will give you a higher chance of receiving numerous messages in a day. If you have a dating profile, make sure to complete every information that the website needs to make your profile eye-catching to other members. This is to help you out too in gaining a lot of messages from other attractive members.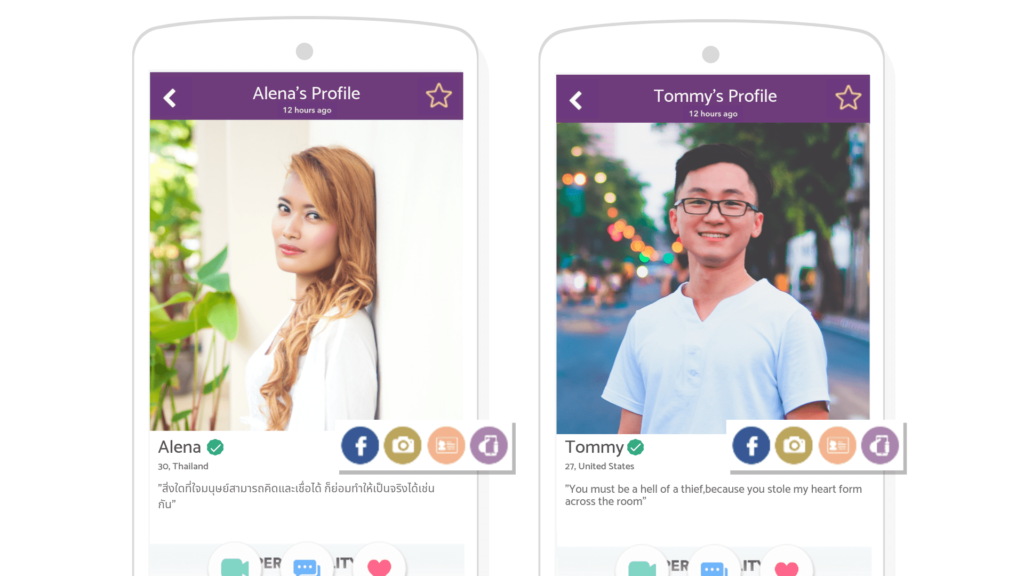 By completing your profile description, every online member who will visit your dating profile will be given a chance to understand your background, interests, and likes. They will be more at ease in making conversations with you because they've known you a little bit and would like to get to know you more on a deeper level.
Make use of a decent profile photo
In every dating website, profile pictures are the first thing other members will see while browsing profiles or looking at your dating profile. Some even consider it as a factor if they should reply to your messages or not. By choosing a profile photo, reflect first on what photos you find yourself as very pleasing and attractive. Once you figure that out, you can then start taking good quality photos. It is important to keep in mind that your photos must show an outgoing and nice person.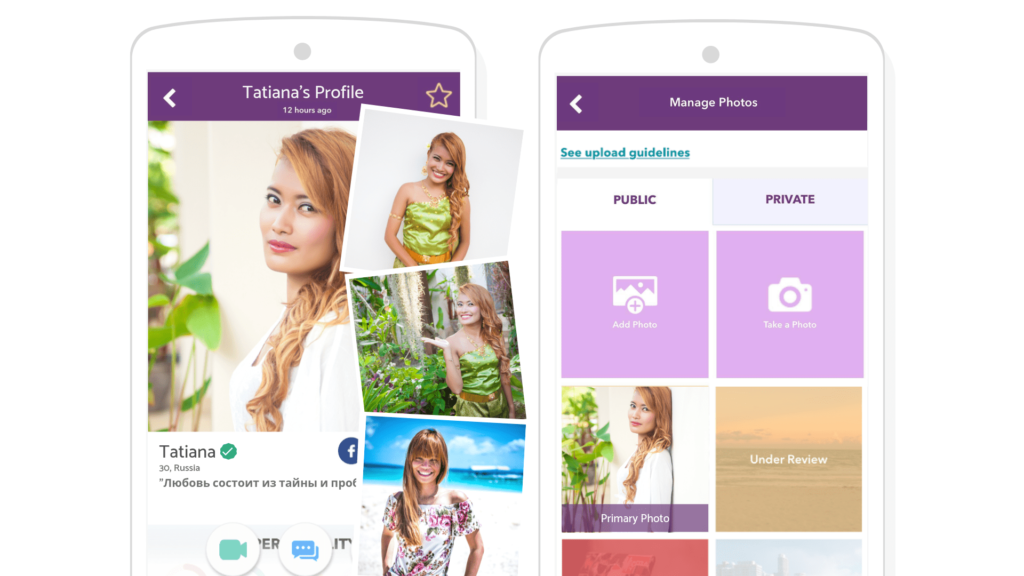 On TrulyThai, you can upload your photos on by going clicking My Profile and selecting Photos. In there, you can upload your photos or take photos right from there. Once that's done, your photos will undergo through our review process. If approved, your photos will then be shown on your profile depending on the gallery you've chosen to place it.
It is highly recommended that you use photos of you doing your favorite activities. This is to let them know what your interests and hobbies are by the time they visit your profile. Refrain from using almost-naked selfies or photos of you using recreational drugs.
You must look good in your dating profile photo. Show them that you are a good person who can be trusted and loved.
Don't forget the interest button
If you are an online dating newbie or if you're too shy, it is much safer to make use of the Interest button.
By simply clicking the Interest button, you don't have to make a customized first message just for them to notice you. The Interest feature alone could send them a signal that you're interested in getting in touch. Though this is not as effective as sending them a message, but it's worth a try.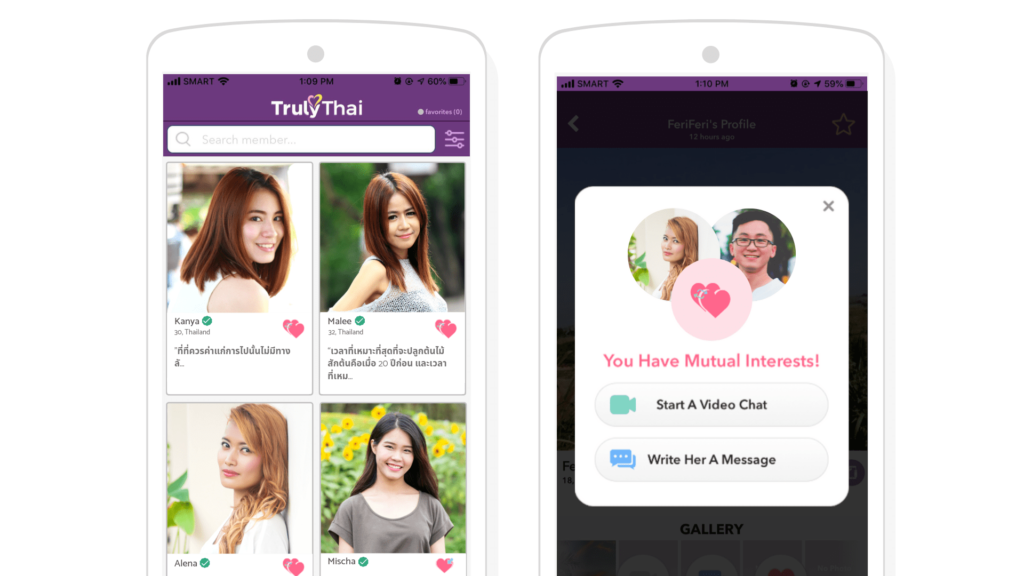 But if you're already used to online dating, you may send customized messages as this can get a higher response more, unlike the interest button.
Related article: How to Look for Thai Singles Online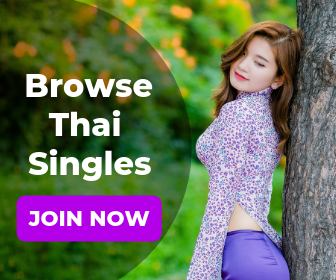 Send your first Message
By sending the first message to the member you find attractive, make sure that it's not filled with too much flattery. You don't want them to feel awkward or worse, think that you are lying. Tell them a few compliments that reflects on what can be seen on their profile and the reason why you like that about them. Also, complimenting on their interests would also be good.
When sending the first message, you make sure that it's short, simple and sweet. The message should also have their name on it to make them sure that you're not just copy/pasting one message and sending to every person that's online.
By doing this you will get a higher chance of getting replies.
Make it short and easy to understand
The language barrier is the number one problem you will experience in dating someone from a different nationality. They have different levels of understanding and expertise in the English language. So you'd have to be very careful with this one.
If you plan to ask questions, make sure to make it short and easy to understand. Make sure to make your replies short. This will lessen confusion which could end up with miscommunication.
By making your messages short and simple, they will have the time to translate your words by using a translating tool like TrulyThai's translation feature. If you want to keep the conversation flowing, make sure to use short questions and replies but interesting at the same time.
Take things slow
You must know that Thailand has its own cultural practices and beliefs. Most of the local are very conservative and sensitive when they talk about dating and relationships. Just take things slow with them, this is not a race.
Try to know the person more by simply making conversations with them every day. Do not push and force them to do things that they want. Maybe they're not ready yet or they're just not in favor of doing it. But then you have to make sure that the person you're chatting is who they say they are. One thing to make sure is to initiate a video chat.
Avoid making green jokes or pushing sexually aggressive topics while chatting online. This is a major turn off for anyone who's serious about finding a good relationship. Think twice before sending that message, so you won't miss out your chances of meeting that perfect someone.
Related article: Popular Online Thai Dating Scams
Don't stop, never give up
Online dating is like a game of numbers. You do not just stick to only one profile. That's the beauty of online dating, you can reach out to as many people as you like then filter out the ones that you think are compatible for you.
Once you start online dating, don't get stressed out if you're not receiving any replies from the people you've reached out to. There are other members who are more compatible for you. Hundreds of profiles are created everyday, so use it to your advantage and browse for other singles that match your preferences.
You can either start browsing on the newest members. These are the members who just created an account and haven't received any messages yet from your competitors. So take this will be your chance to be seen on top of their messages. You can also make use of the advanced search feature.
Being on a paid dating site ensures users that their chat mate is real because of user validation. This keeps scammers in check before they can take action.
Take notes
If you are in progress of finding your ideal match, make sure that you are taking notes every time you find a better and unique technique in getting a lot more replies. Take note of what better questions you need to ask to a Thai local. How will you construct a proper first message and what are better replies you can send. You may also research and check on other people's profiles on how they make their dating profile attractive.