Bangkok Nightlife: How to Stay Safe As You Explore
Bangkok nightlife is the thing that makes it different from other places in the world and is the reason why many foreigners visit the city. The insane party culture is overloaded with many Bangkok singles to foreign people who want to experience all the great action. However, you can't avoid the question that pops in your mind if Bangkok's nightlife is safe or not.
Bangkok is a lovely city during the day, but then at night, it transforms into the most vibrant and energetic city in Thailand and even in entire South-East Asia. The electrifying street lights and music will surround you and bewitched you. The atmosphere changes from being a great shopping area to being a vivacious city.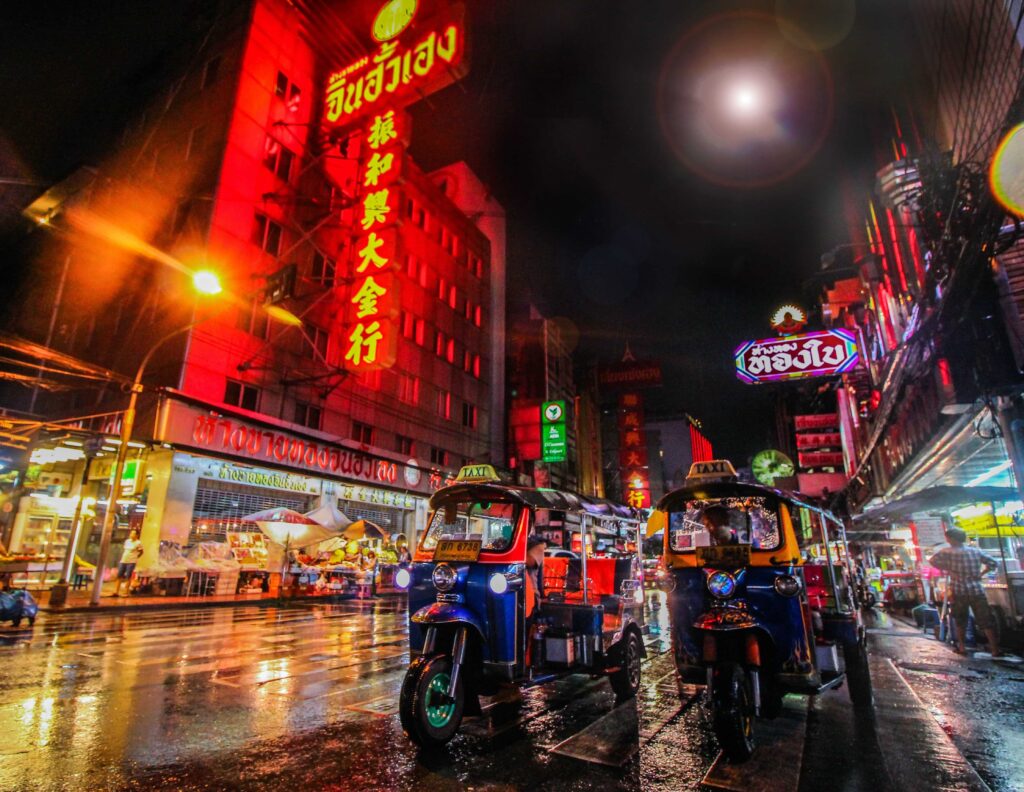 The Go-to Bangkok Nightlife Places and How to Stay Safe
Exploring the party streets in the Bangkok nightlife hits differently. You can find a local bar everywhere you go. Here are the top eight famous areas you should be exploring but still remember to be cautious with the helpful tips.
Khao San Road
Khao San Road is a small road in the Bangkok nightlife. Besides being famous for its nightlife, this place is the perfect metropolitan area for your accommodation needs. Luckily, if you are thinking of visiting Thailand, it wouldn't hurt your pocket too much since it has many budget-friendly hotel rooms. Particularly in Bangkok, the Khao San Road is the tourists' go-to place to book a room because of how accessible it is.
Safety tip when going to Khao San Road
It is a great idea to stay in a hotel in the Khao San Road if you plan to enjoy the Bangkok nightlife. It is safer and quicker for you to come home. Plus, you will find people still walking and hanging around the street even late at night. There are a lot of business establishments located in the area. A variety of bars and nightclubs are scattered everywhere.
Royal City Avenue
It is known for its acronym name "RCA." It is famous for being one of the most extensive party streets in the entire city. It is the heart of clubbing in Bangkok. Any time of the week, you are assured that you will not miss out on the fun. Even in the midweek, RCA is still jam-packed with people that includes locals and foreigners.
RCA has four blocks that mean that there are many options for all the people who love to party. It is separated into Block A, Block B, Block C, and Block D. Many clubs feature international DJs and singers on many special days. That makes this place a go-to place for the party and music lovers. The atmosphere you will get in the area is fresh and carefree. You will see many more young people than in the rest of Bangkok's famous party streets.
Safety tip when going to RCA
Caution should always be present whenever you are out and about in the street at night in Bangkok. Although RCA has a lot of security, you still need to keep an eye on your belongings and never talk and entertain sketchy people.
Chatuchak
You might have heard about Chatuchak as the business market district in the city of Bangkok. It is a big place for business and trading. But you will get surprised by the fantastic and unforgettable Chatuchak portion of the Bangkok nightlife. It is among the city's busiest areas during the day. At night, the bars and clubs are full of workers coming in to unwind and get a drink.
Safety tip when going to Chatuchak
A safe yet expensive and classy nightlife experience is a better option when going to Chatuchak. There are a lot of hotel bars that offer premium clubbing services. Nevertheless, exploring around the street could also be an adventure, but you just have to have an awareness of everything you do.
Sukhumvit
It is a long road in Bangkok City with smaller streets that give you an array of bars and nightclubs to choose from. Just walking around the road will provide you with a party atmosphere.
Safety tip when going to Sukhumvit
When going to Sukhumvit, you must wear something safe. It can be a wild place for tourists. That is why you should prefer to wear something neat and respectable. Most Thai suggest you wear a semi-formal or smart casual outfit. However, people do not judge you on what type of attire you are wearing. It is still better to be safe than sorry.
Also, you need to be more careful around Nana Plaza. It is the city's busiest and crowded red light area. You should also skip the shady bars in any of the mentioned places. You should always trust your gut and never take too many risks.

Silom Road
During the day, you might think that it is the area for corporate and financial businesses. However, what you don't know about Silom Road is that it can turn to be one of the liveliest and wildest areas in Bangkok City. One of the reasons is that it is close to Patpong (One of the red-light districts). This place also has outstanding buildings and skyscrapers with cool rooftop clubs and bars.
Safety tip when going to Silom Road
During the night, the Silom road will have the pop-up market stalls and the nightclubs and bars open. There are also tuk-tuk drivers that go around Patpong. So you need to keep your head up for snatchers and pickpockets when transporting around the area.
Thonglor
A lot of people would say that Thonglor is the place for the wealthy and pretty. When you visit it, you will see how packed it is with young and beautiful Thai people. You can see that it has more expensive bars and clubs than the rest of the places. It is also congested with high-end bars, clubs, and restaurants perfect for chilling and romantic dates.
Safety tips when going to Thonglor
Though you can feel safe by how lux the environment feels, you still need to be cautious about the people you talk to. Try to notice if they are just exaggerating or not.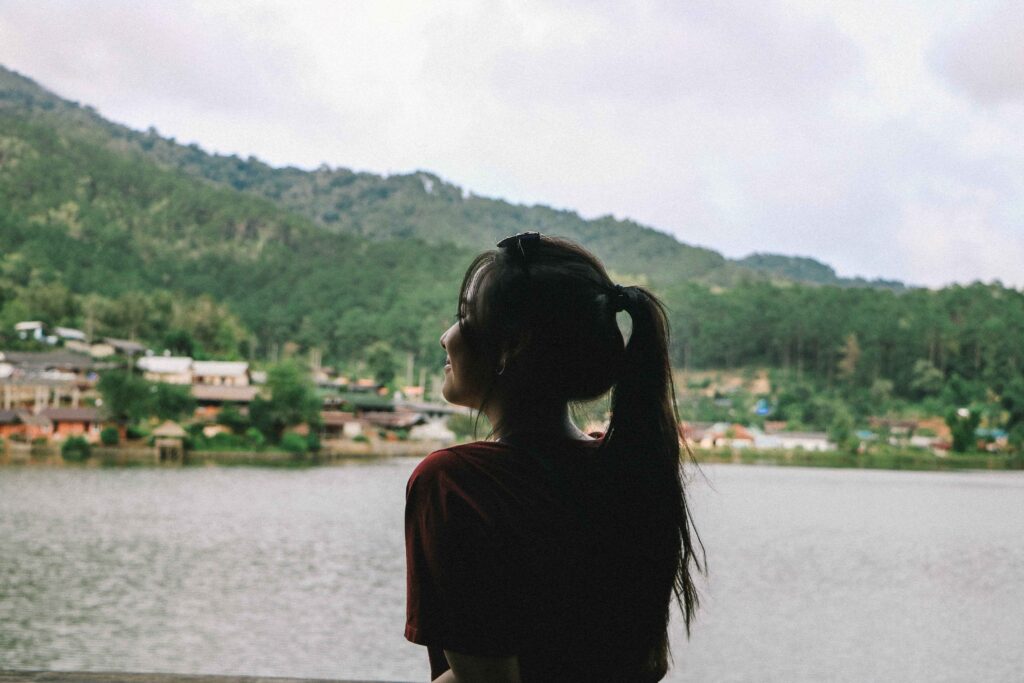 Using Online Dating Sites in Bangkok
There is no doubt traveling in the capital city of Thailand can be a lot of adventure. It is exciting to think of the idea of meeting your soulmate in the streets of the city of angels while you explore the Bangkok nightlife. However, there will always be fear when traveling. That being the case, online dating has become more and more prevalent for dating Thai singles.
Moreover, when talking about Thais, you will see many of them on many online dating sites. Here are the top things to do to succeed in online dating:
1. Choose a safe and trust-worthy online dating site.
The first and most crucial initial process of online dating is to find the perfect site. A dating site can do a lot for you, so you need to take a moment to think and research about it.
There are a lot of options for you when talking about Thai online dating sites. However, nothing beats TrulyThai.com. You are assured that all the accounts and profiles are real people by going through the user-friendly verification process. More than that, TrulyThai is a safe and secure venue for people who want to meet the love of their life online.
2. Guard your contact information
Online dating can have a variation of scams going on. So, you need to be wise to keep your essential information hidden. Many people will try to get your name and contact information and look you up in a creepy way. They will do an internet search on where you live or where you work.
Also, you should avoid posting identifying details on your profile. That includes your address, phone number, and personal email. When doing it for registration for your online dating profile, be sure to double-check your settings and profile that you have hidden crucial information. Keep it in a private setting. You can also do some advanced privacy settings.
3. Never fully trust your potential date
You have to be a detector. Do your research about the person you have been talking to. You can get their photos and do an advance search of their image to make sure they are not catfishing you. You have to prioritize finding out if they are not using a celebrity, model, or other pretty person's photo.
The posted photos will be your window to everything. You can also look them up on other social media sites like Facebook, Twitter, Instagram, and more. For you can see if they own the face they are posting and using on the dating site.
4. Ask for a video call
When you have been talking for a while now, you have the right to ask to see their face. If you are already planning to meet up, try to see if their face matches their profile picture. If they deny your request or give you a reason that their phone or computer's camera is broken, you should rethink it.
5. Be cautious in meeting them in person
When you have agreed to meet up, and your date suggests a place. Do your research again. See if the area is safe or crowded with people. If not, you should recommend it instead. Never end up picking a secluded location to meet up.
6. Block or report the toxic people
When someone is extorting or giving harassing comments towards you, never have a second thought of reporting or blocking. Do it so that they can never use the account to scam other people.
You can visit TrulyThai.com for a safe online dating venue without risking your safety in the Bangkok nightlife. It will guide you to meet your Thai soulmate with its protective security features. There are also helpful blogs about general Thai dating tips and Thai online dating tips that will assist you every step of the way. Visit and sign up on TrulyThai.com now!