The 10 Best Bangkok Restaurants for A Romantic Date
Are you and your Thai date transitioning to offline dating? If you are thinking of having a romantic date in the "City of Angels" and want to learn about the best Bangkok restaurants, this is the article for you!
Bangkok is undeniably a vibrant city with the most stunning and unique architectural sights and buildings in all of Asia. With that, you can expect that you will find some of the many romantic restaurants in the entire country of Thailand.
Here are the top ten romantic restaurants in Bangkok to help you give your date a great night out in the city:
1. Buritara Riverfest
If you are in Bangkok and want to experience Thailand's tropical side with your partner, one of the best options is the Buritara Riverfest. Many people would say that it feels like dining in Bali, Indonesia, while you are in Thailand's capital city.
This restaurant is a fancy place for lovers of outdoor Balinese-styled riverside setting. It has mesmerizing scenery that will give you a romantic atmosphere. When reserving a table, the best thing to do is request the best seats out in the restaurant's outdoor terrace. It is where you and your date can overlook the magnificent view of the Chao Phraya River.
While you are enjoying your meal, there will be live bands that play jazz and acoustic music. It is a guarantee that you will have the most romantic date with your partner. Many successful proposals have happened in the restaurant, so it's also great for special moments!
Visit their page for more information.
2. RedSquare Rooftop Bar
This venue is hailed as one of Bangkok's finest rooftop bars renowned for the worldwide vodka journey. If you want to take your date to a romantic restaurant date and a drink, this is the best place for it. It is located in the center of the business and entertainment area of Sukhumvit.
The cocktails served here have a 'twist' instead of the typical classics. Sukhumvit's RedSquare Rooftop Bar is also a perfect place for party lovers who fall for the charm of nightlife. It also has the nicest view of the sunset that you and your date can appreciate.
Visit their page for more information.
3. O2 Kaffee & Bistro
The O2 Kaffee & Bistro will welcome you and your date in a tropical and joyful environment. It has a jungle feel theme that gives you a refreshing experience.
It has a lot of local food which you and your Thai date will enjoy. The best part is that after you have finished your meal, you have the option to take your lover on a romantic boat ride trip. Through the canals and trees of O2 Kaffee & Bistro, you surely have a memorable date.
Visit their page for more information.

4. Eat Sight Story
If you want to go to a restaurant that owns a beautiful view then, the Eat Sight Story is what you are looking for. It is on the opposite side of the Wat Arun Temple, so it offers a stunning view of the Chao Phraya River while you enjoy your dinner on the restaurant's deck.
A classic, rustic & eclectic theme setting that will give you and your date a warm and romantic feel. Moreover, it serves traditional Thai dishes and Thai fuse with international dishes. Undeniably, the menu in Eat Sight Story is impressive and unique. There's a variety of meats, seafood as well as vegetarian options to choose from.
Visit their page for more information.
5. Seen Restaurant & Bar and Attitude Bar at Seen
It is a great place to try the cuisine and cocktails to this rooftop bar in Bangkok. You and your Thai date can dine on fresh flavors from around the world at SEEN Restaurant and Bar, which is an indoor-outdoor restaurant located on the 26th floor of Riverside Bangkok Hotel.
After you have finished your meal, you can go up to the 27th floor of the building to get a view of the Chao Phraya River. Attitude Bar at SEEN is known for this magnificent scenery.
Imported ingredients such as oysters from Ireland, scallops from Japan, Maine lobsters, and Alaskan King Crab are all highlights in the restaurant. It also features original cocktail blends on selected days of the week to fit the view. Delicious sparkly offerings intensify the place's excitement and joy and will give you a night to remember with your date.
Visit their site more information.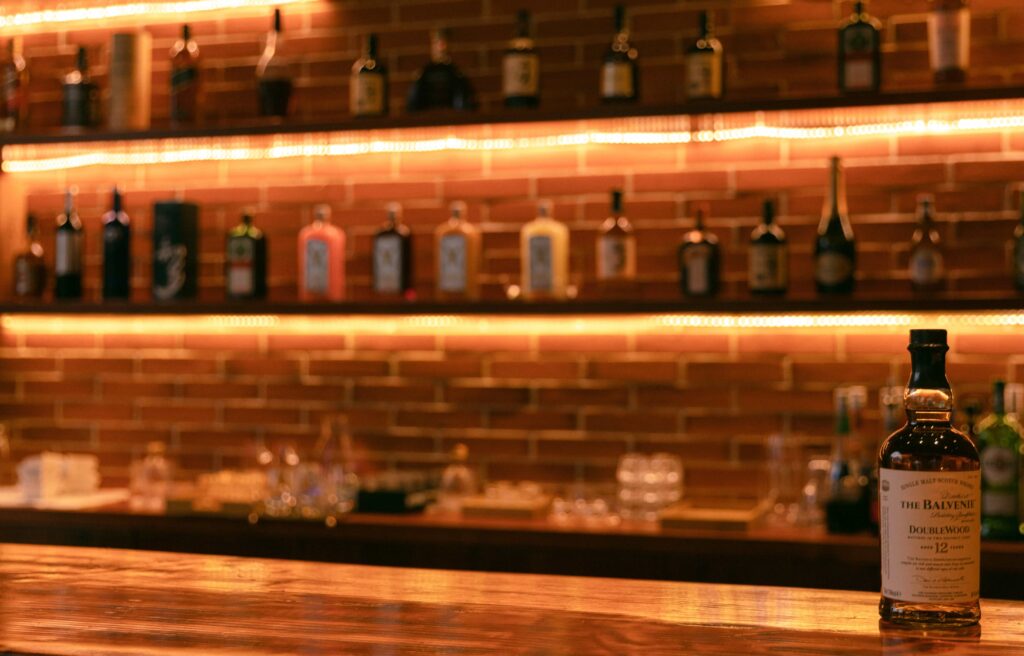 6. SkyBar at Lebua State Tower
This venue is an exceptional bar-restaurant, and it is worthy of a visit if you are in Bangkok. Sky Bar is one of the world's highest rooftop bars and it offers a different scene from morning to evening. Thanks to the fading light and the flickering city lights, you can have a one of a kind restaurant experience with your date.
What many people do in this bar is to have a relaxing time with their date. There are different drinks that you can enjoy, such as sky bar's signature cocktails, the selection of wine and champagne, or the non-alcoholic drinks.
Visit their site for more information.
7. Longtail Bar
The Longtail Bar is named after the famous "longtail" ships that sail through Thailand's rivers and coastal waters. The hotel's bustling pier's nice spot provides spectacular scenery across the riverscape that you and your date will love. You can also see the central Bangkok skyline from the west and the iconic Memorial Bridge to the east across the river.
From 9 am until late at night, the Longtail Bar is open all day, welcoming guests and tourists using shuttle boat transport on the jetty, as well as regular dining cruises on restored teak timber rice barges. The bar provides drinks throughout the day and an à la carte menu under the shade of the lush green tropical trees for comfortable, casual open-air evening dining.
Visit their page for more information.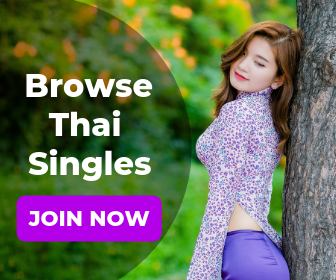 8. Top Knot
It is an air-conditioned botanical glasshouse with potted plants and antique fittings on the rooftop of Hotel Once Bangkok. It makes the Top Knot one of the most luxurious places to spend time with your lover.
You and your Thai lover can enjoy a picnic in the evening with panoramic lights and views of the Chao Phraya River with a 360-degree picture of the busy area. Also, you can listen to live acoustic music while having your meal every weekend.
It also offers its signature cocktail, Yaowarat, made with harmoniously mixed lemongrass syrup, pineapple, and clove-infused gin. The combination of food and ambiance makes Top Knot an incredibly romantic choice for every couple, most especially for those who are thinking of tying the knot!
Visit their page for more information.
9. Sala Rattanakosin
Take your date to Sala Rattanakosin. It is a convenient location in Bangkok with 15 stylish guest rooms. It offers a romantic dinner overlooking the beautiful Chao Phraya River and Dawn's historic temple called Wat Arun.
You will love the fantastic fusion tastes of Western and Thai cuisine. The restaurant and bar provide numerous menu items for breakfast, lunch, and dinner as well as you can still schedule a time during your trip to taste the menus of all three meals if you're interested.
The thing that you should not miss is to go upstairs while you're in the vicinity. Go and grab the perfect seats for a spectacular 360-degree open view of the King's Palace, Wat Pho, and Wat Arun, offering the supreme backdrop for a perfect date night!
Visit https://www.salahospitality.com/rattanakosin/ for more information.
10. The Deck by the River
The Deck is like the other restaurants along the famous river. It has a mesmerizing backdrop of Wat Arun by the Rattanakosin horizon that you will indeed get caught up in. It's a picture-perfect gem with fine wines and great food.
The three-floor Deck provides fine wines and great food, as well as breathtakingly beautiful everyday sunsets! Make sure you book your table on the top Deck and hit it before sunset to finish your evening beautifully. It is a guarantee that you and your Thai date will leave this restaurant gem in awe and with a romantic memory.
Visit their page for more information.
Honorable mentions: More restaurants to visit near Bangkok
If you want to explore more exciting food places just near Bangkok, check the list below:
Dabua Cafe
This cafe has a unique spot. It stands on a beautiful lotus pond. It is also just located for an hour of drive from the capital city. It is one of the well-known cafes in Thailand because of how magical the place is.
Many local people recommend visiting the cafe during the lotus season when all the pods have a beautiful flower laying on top. It is surely a place that you will get mesmerized and at the same time have a perfect romantic date with your Thai Partner.
Visit their page for more information.
Red Lotus Cafe
Another lotus cafe that you should not miss out on when visiting Thailand. It's located one and a half hours of drive from Bangkok, but you can make it a day trip date and enjoy the other sites in the area. It has a delightful natural environment, and the terrace restaurant is situated within the Red Lotus Floating Market.
They serve their guests their incredible Thai traditional cuisine. And you can also have the best photos with your date at this restaurant.
Visit their page for more information.
One More Thing…
These are only some of the best and unique restaurants in Bangkok. Once you set foot in the City, you will get overwhelmed by all the Bangkok restaurants that will surround. Be sure to be guided.
Moreover, if you need more information and tips about Bangkok dating, You can check out TrulyThai.com. It is the safest online dating site for Thai singles (especially girls in Bangkok) and people from all over the world who are interested in Thai dating. Visit Truly Thai now!