How to Find Matches on the Best Dating App In Thailand
Online dating on the best dating app in Thailand has lengthened the reach of Thai singles to different people all over the world. It has also opened doors for people to find and meet someone in the convenience of their homes.
If you are on a hunt for the best dating app in Thailand, TrulyThai is the one you are looking for. It successfully brings Thai singles and people from all over the world together. It offers advanced technology features such as searching, browsing, video chat, instant messaging, sending interests, sharing photos and emojis, etc. 
Nonetheless, if you are a newbie to online dating Thailand and you want to get more matches, here five easy tips and tricks in nailing your dating game on TrulyThai:
1. Do not leave your bio blank
You are on a site where people want to know more about you, and they want to get a glimpse of you starting from your dating profile bio. You must understand that looking into a probable match profile can be a head start for many users. 
Here are some tricks to creating an exciting profile:
Just putting in a few words will always do you good, especially the ones that best describe the true you. 
Write down the things that make you seem different yet unique.
It is better if you will be clear about the type of relationship, so be sure that you are straightforward about what you want to gain through online dating. 
You can have a short story about your life. Not too long, you should not bore them. 
Put questions. It can be a great conversation starter when they answer the item in your bio. 
Be funny; humor is an appealing trait. However, be careful to not get overboard with too many jokes that can make you seem like you are trying too hard. 
Do not try to please everyone. Don't let it be your goal. Be honest with yourself. As long as you do not offend people, tell and write what you want in your profile. 
2. Don't underestimate the power of a good photo
Photos can add to the attractiveness of your profile. It is one of the biggest priorities when you sign up for online dating on the best dating app in Thailand. You should never pass on a chance to post a good one. 
You can follow these pro tips to have attractive photos in your dating profile:
Always have good-quality photos
You must reveal what you look like in exceptional photo quality. It would be best if you avoided the blurry and the faultily cropped one. Also, take out highly edited photos and heavily filtered photos you have. These photos will not put a good look on my profile. If you do, it will make you seem that you are not confident and not content with your real beauty.
If you do not like your phone's camera quality, you can opt to go to a photo studio. Or, if you have a professional camera like DSLRs and mirrorless ones, that will do. Try to go the extra mile for your photo, and you will see the effects in your inbox.
Have more solos than group photos
Make sure that you avoid posting too many group photos. One or two is acceptable; you can show that you are sociable. However, you must focus on your solo photos more to not confuse other users.
You do not want your prospective matches to think and analyze which one owns the profile from the different group photos you posted.
Pick out photos about your interest
Your photos can speak what kind of person you are. Posting four to six photos representing your personality and everyday lifestyle can be a conversation starter, too.
Do not have many selfies. It is better if you can post a variation of photos. For example: if you love sports, you can post shots of the activity you like to do from different angles. Have headshots and full-body ones to help your potential date get a better mental image of you.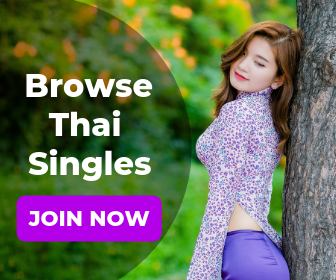 Show off your right angles
Let's get real and honest; in Thai dating sites, you have to look attractive and get the likes and the messages you want to receive. If you have a beautiful face, show it off through your photos. If you have a great body, you can post a picture of you with your curves.
However, you must remember not to go overboard with the same kind of picture. As mentioned, a mix of photos is best in online dating.
 Get suggestions and recommendations
Having someone to get advice from on the photos you want to exhibit in your profile is always right, and there's no one better you can ask help from than your family members or friends to choose their favorite pictures of you and let them rank it from the most attractive to the least. Then, you will get the idea of what you should and should not display. 
It is undeniable that smiling is a captivating feature that all genders appreciate, so putting a photo with a smile will immediately make you seem more warm and inviting. For that reason, it can help you get more interactions in your Thai online dating profile. 
It doesn't mean that you go off deleting your pictures with a fierce look or the other non-smiling photos, but you should probably limit them. You can still incorporate those, but a smiling portrait of you is the best when you choose your display image.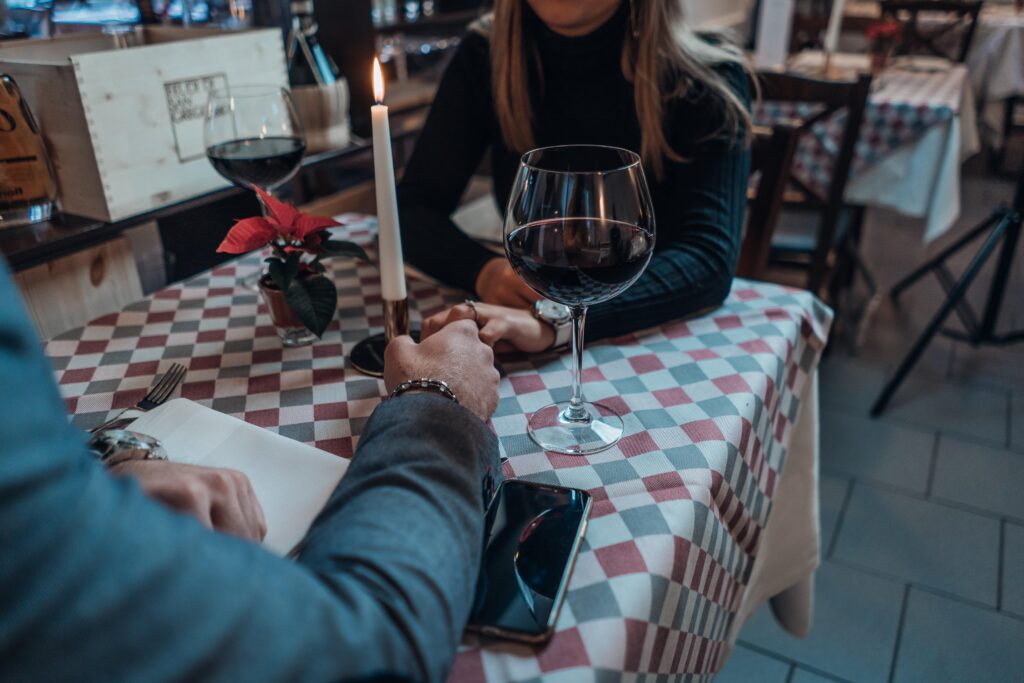 3. Go for the goal
If you are new to online dating, beating around the bush is never ideal for getting you a date. It would help if you tried being honest about what you are genuinely looking for. After all, the people in the dating app are there for the same reason as you.
The reason why you are on a Thai dating site is to find and meet someone, so you must act like the single person that you are and make a move. Try not to appear too shy or uninterested, as putting effort will always benefit your dating life. 
Here are two quick tips to get the confidence boost you need in online dating:
Do not let the fear of rejection get under your skin
You should not be scared of rejection as it is a normal thing that everyone experiences in online dating, even on the best dating app in Thailand. Try to accept the fact that everyone has different views and types, and that it is just part of the process. So, do not try to get approval from everyone. 
Do not be afraid to break your rules
You are on a dating app for a reason and having fun is one of it. You do not have to follow every rule that you have written for yourself, so let it loose and get more matches. 
4. Be online as much as you can
Your online dating profile algorithm should be one of your priorities in getting more matches. You must consider that you would go back to the top if you do not open the dating site more often. For instance, if you are more active, you'll likely generate more matches than visiting it once a week.
Posting updates on your dating profile is a must. A lot of users look up to see if the person is active or not. You can post photos of you once in a while to let the potential matches know that you are sincere in finding someone.
A tip for you is to hop onto the dating site just a few minutes each day to browse and check. Then, you can see a significant increase in your matches.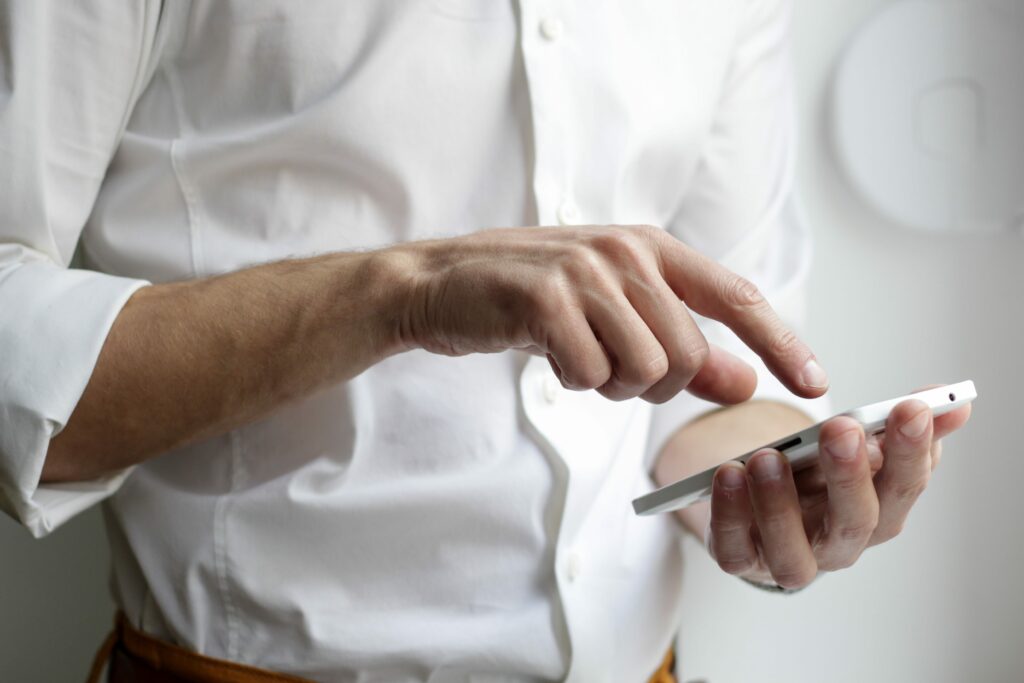 5. Be mindful of your messages
No one can deny that composing a message in online dating can be challenging, but for most people, it is one of the hardest parts of it. You don't want to sound overly arrogant, but there are ways to get around this and still sound confident.
Don't fear, here's a list of ideas to help you compose a message and get a positive response:
A greeting is needed, and you always want to be polite when sending a message. There are many ways to say "hi" in a different yet charming strategy. You could start by "Hey, how are you?" or "It's great to see you here, I'm ___."  
Comment about their profile 
Thai people will appreciate it if you notice their profile. It will relay a message that you took the time to scan through their profile, so you can say something like "I noticed you like trekking and hiking, Mt. Khao Nu is fascinating." 
A good question can do the trick
Questions are a good starter, so you can ask a question about what they wrote in their bio to get the conversation you want. You could ask, "Hi, Where are your beautiful pictures taken from?
If you want, you can cut the chase and tell them what you think about them. But remember to not come out as too aggressive; Thai people don't like that. You can try complimenting them and tell them that you would like to know them better. 

It might sound cliched, but the best thing you can do is to have fun while applying these easy tips and tricks. You can now browse the best dating app in Thailand TrulyThai and succeed in your dating life. It has hundreds of new signups every day, so you'll have an immense array of Thai singles to choose from.