6 Tips to Succeed in Dating Chiang Mai Singles
Dating Chiang Mai singles shouldn't be hard, all you need is to know what to do and how to do it.
Chiang Mai may only be the second-largest city in Thailand, but it has treasures you may haven't seen yet, even in Bangkok. This city, known as the "Rose of the North" of Thailand, will overwhelm you with its must-see attractions, restaurants, hotels and the friendliest singles you will ever meet.
The city's name in Thai means "New City" for it was declared in 1296 the new capital city of the ancient Kingdom of Lan Na. Chiang Mai is the successor of the former capital, Chiang Rai. Wat Chiang Man, the oldest temple of the city that dates back to the 13th century, is one of the famous tourist hotspots in Chiang Mai you must visit.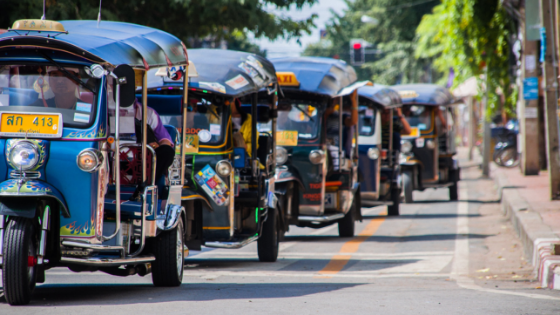 Chiang Mai is home to most of the wealthiest families in Thailand, so there's a high chance you will meet one of their sophisticated ladies when you go there. The girls in Chiang Mai are well-educated, well-dressed, and the friendliest among all the singles in Thailand.
You might be already thinking that Chiang Mai dating is easy, but no it's not. Dating is not always easy, and to have the best results, one shouldn't take it lightly. This applies mostly to Chiang Mai singles.
Fortunately, TrulyThai is here to help you with your Chiang Mai dating game. Here are 6 tips you should follow and keep in mind when dating Chiang Mai singles.
Meet Chiang Mai singles online
If you don't dare to walk right up to a Chiang Mai girl, then online dating is the best option. There are a lot of Thai online dating websites, TrulyThai being the leading partner for single men looking for Thai online dates.
You just have to sign up, set up your profile the best way you want it to be, and search for singles in Chiang Mai of your preference. A lot of Chiang Mai singles are registered members of TrulyThai, and you can choose from thousands of them that are also waiting for their dream man.
You never know, you might just be the one they are looking for.
Related article: Where and How to Look for Thai Singles Online
Learn a few words in Thai
Although most of the people in Chiang Mai can speak decent English, what will be a major turn-on for them is a man learning to speak Thai. You will have more fun and success when you try to speak in Thai to your partner, at least some words or basic greetings will do.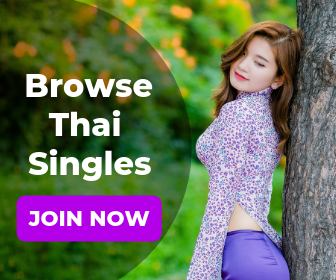 Speaking the mother tongue while dating Chiang Mai singles give off the impression of your true intentions and that they will feel that you are interested in them. It will make you look cute, too. For sure thry will be surprised and let out a few little giggles when you tell them something in Thai. A few basic examples to give you plus points are:
Sawadee = Hello
Chai = Yes
Mai = No
Sabaaidii mai? = How are you?
Sabaaidii = I'm fine.
Khop khun. = Thank you.
Khor thoad khrup/ka = Sorry
La gorn khrup/ka = Goodbye
Kun chuu arai? = What is your name?
Pom/Chan chuu ___. = My name is ___.
Practice proper grooming
Proper grooming shou when dating Chiang Mai singles, people should practice this always. It would not only make you look good, but it also makes you feel good.
Chiang Mai girls prefer to date guys when they dress neatly and practice proper grooming. Have your hair groomed, facial hair trimmed or shaved, take a shower every day and put on a nice-smelling perfume on a crisp button-down shirt when going out with your lady.
Dressing up neatly and tidy paired with proper grooming will make you look and feel great about yourself. This will instantly turn you into a sought-after bachelor for the fine ladies of Chiang Mai.
Respect is always the key
Women still like to feel special and to be treated as such by their men. But one value that gets overlooked in 'today's dating game is the value of respect.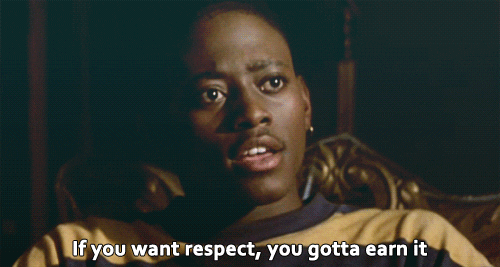 Many of today's generation tend to forget or 'haven't even encountered the saying, "Respect begets respect." Now if you're looking to score a date with a Chiang Mai local, start by your initial move with respect, and you will surely have their attention and respect as well.
Giving and showing them your respect doesn't just stop with your initial step, because if you genuinely like the person, you should keep on doing it until it turns into a continuous exchange that becomes one of your 'relationship's most robust foundations.
Related article: Thai Dating Culture: The Most Important Basics
They're shy, but not disinterested
Asians are naturally shy, you can trace that back to ancient times. Chiang Mai locals are no exception to that. They are more conservative than the girls in the neighboring city of Bangkok.
While it's true that they are open to dating foreign men, their shyness always kicks in when meeting men of any race and will just step back then make the wai gesture. Don't take this the negative way. This doesn't mean she's not interested in you. It's not wise to associate her actions as shyness immediately, given that you come from different worlds.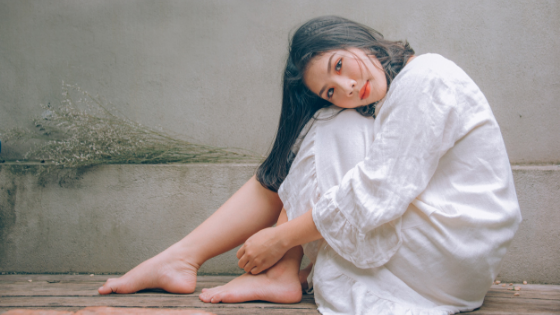 Just be patient and considerate. Give them time to ease into their comfort level. The next thing you'll notice is you're already out on a date. Or better yet, in a relationship.
Take it slow
Who likes to be rushed? If your purpose of dating is to find your one true love, then don't rush finding the Chiang Mai girl who will like you. When you finally found the one, don't rush the courtship stage. This stage of the relationship is where you establish the foundations of your whole dynamic as a couple.