Top 10 Things To Do in Phuket
Phuket is one of the world's best attractions for beaches—with perfect white sands, vibrant palm trees, sparkling oceans, and vibrant towns and locals. While visiting the phenomenal attractions of Thailand's most fabulous island, you can also go on a thrilling speedboat trip to the numerous close by tropical islands like the well-known Koh Phi, or appreciate a peaceful voyage around the enchanted Phang Nga Bay.
Among its astonishing natural scenery and energetic native culture, there are a ton of things to do in Phuket! If you're a traveler or plan to travel to Thailand this year, hear us out! It may be a little tricky to plan an itinerary to a foreign place, so our rundown has brought together the absolute best of Phuket to give you a comfortable holiday that is loaded with fun!
But before going into details with regards to the tourist attractions and breathtaking landscapes, you'll need a place to stay! To save you from browsing through numerous listings on hotel booking sites, we've got you covered!
Where to Stay in Phuket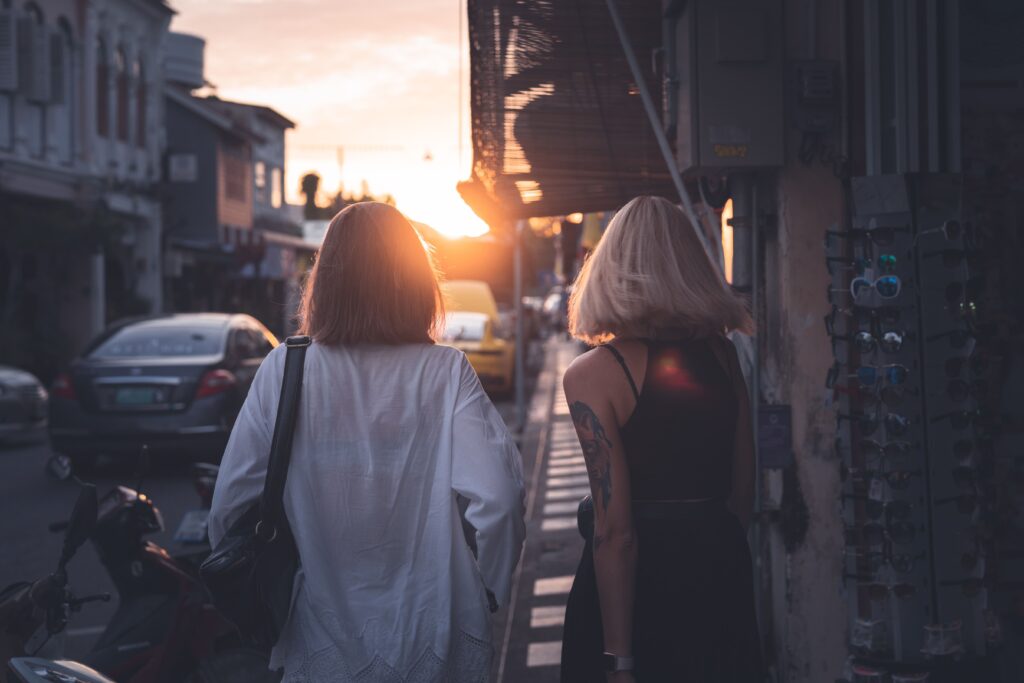 When wandering out to this gorgeous island of Thailand, it's best to get to know the top neighborhoods in Phuket so that you can book a great place to stay for your vacation!
Phuket City
This is the perfect spot to be if you love learning about unique history and culture. So dive into the neighborhood and appreciate the beguiling attractions in this metropolitan city.
Tip: The best hostel to stay while in the city is the Lub D Phuket Patong
Karon Beach
Situated on the west shore of Phuket island, Karon Beach is the second most notable beach on the island! Karon is the best spot if you're searching for breathtaking perspectives, welcoming peacock blue waters, and extended lengths of white-sand shores!
Tip: The finest hotel to stay when going to Karon Beach is the Avista Grande Phuket Karon
Patong
This is the most well-known destination for tourists in the province of Phuket. The place is filled with entirely flawless seaside views, dazzling white sand shores, an agreeable climate, and a delightful picturesque environment.
Tip: The best cost-friendly hotel in the area is the Natural Mystic Patong Residence
What to Do in Phuket
Phuket brags a wide range of attractions that it very well may be hard to decide what to focus on. With this rundown of the best places to go and things to do in Phuket, you can make certain of a stunning excursion!
1. Grab a Bike and Explore the Town of Phuket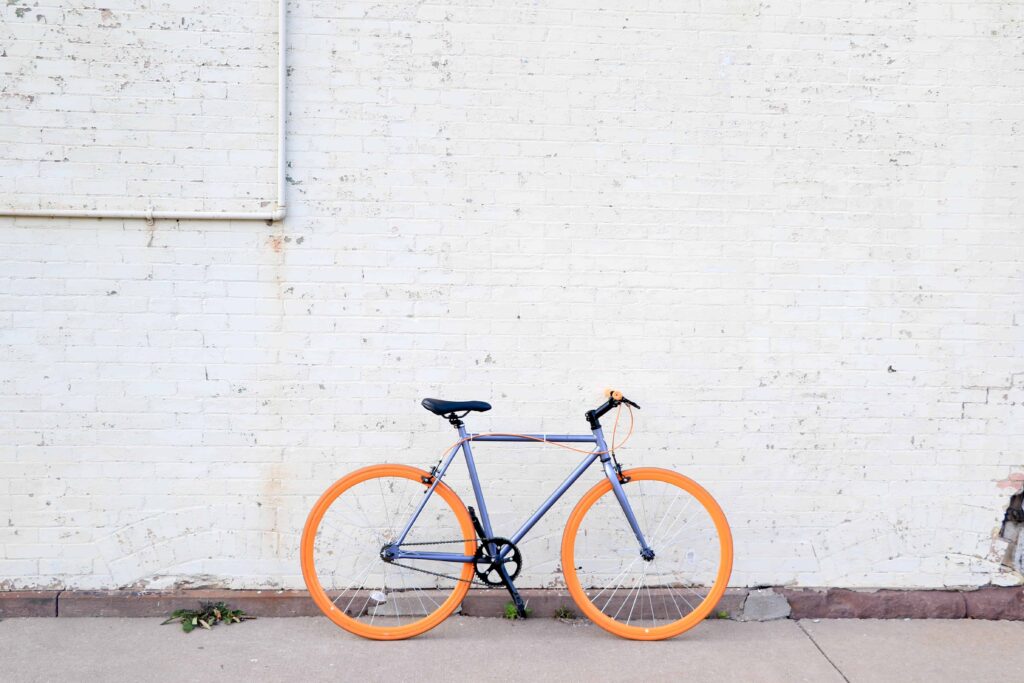 As a tourist on this side of Thailand, one of the top spots to see on the island of Phuket is bound to be Phuket Town. It's the island's capital and is home to an assortment of captivating scenes that you can traverse on a bicycle.
The prettiest attractions in the town are probably the Sino-Portuguese structures like the previous Charter Standard Bank Building. Phuket Town is also home to an expanding road craftsmanship scene that you can appreciate by cycling along Thalang Road!
2. Try Water Sports on Banana Beach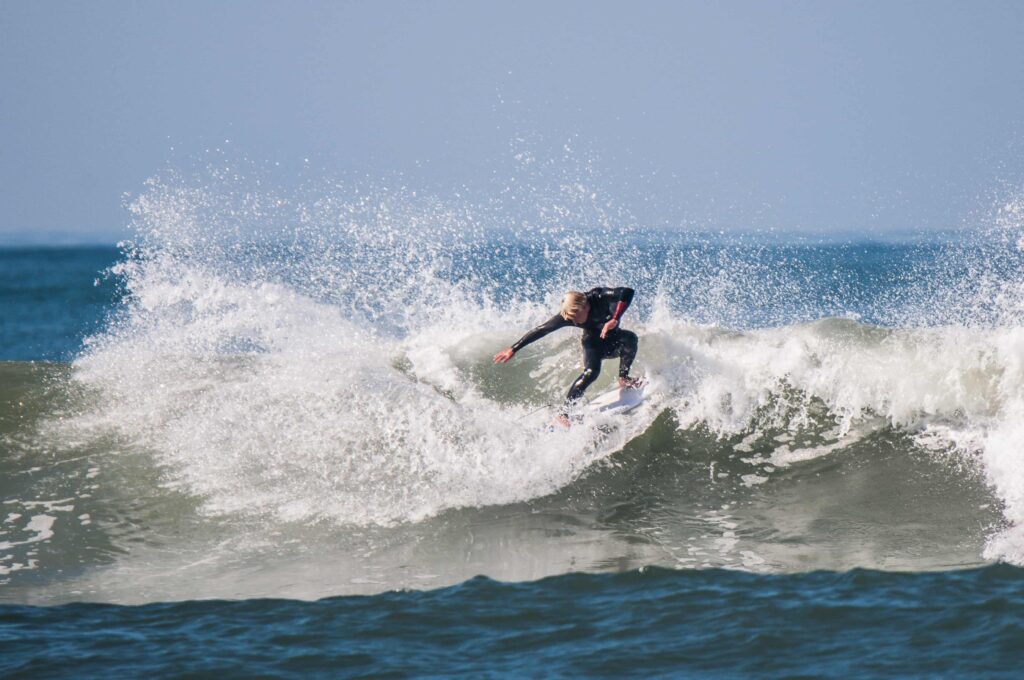 To be quite honest, the majority of us visit Phuket for the breathtaking seashores! One of the best things to do in Phuket is to explore the various water sports available. When going on an outing to Banana Beach, you can attempt all these adrenaline-instigating experiences!
Regardless of whether you're parasailing or zooming through the ocean on a banana boat, you're certain to have loads of fun and perhaps overcome your fears! The beach likewise offers excellent activities like scuba diving and kayaking. If you're craving for more, try the more recent sea walking activity that permits you to stroll on the sea depths and breathe normally! Your dreams of becoming a real-life mermaid might just become true!
3. Learn To Cook Local Cuisine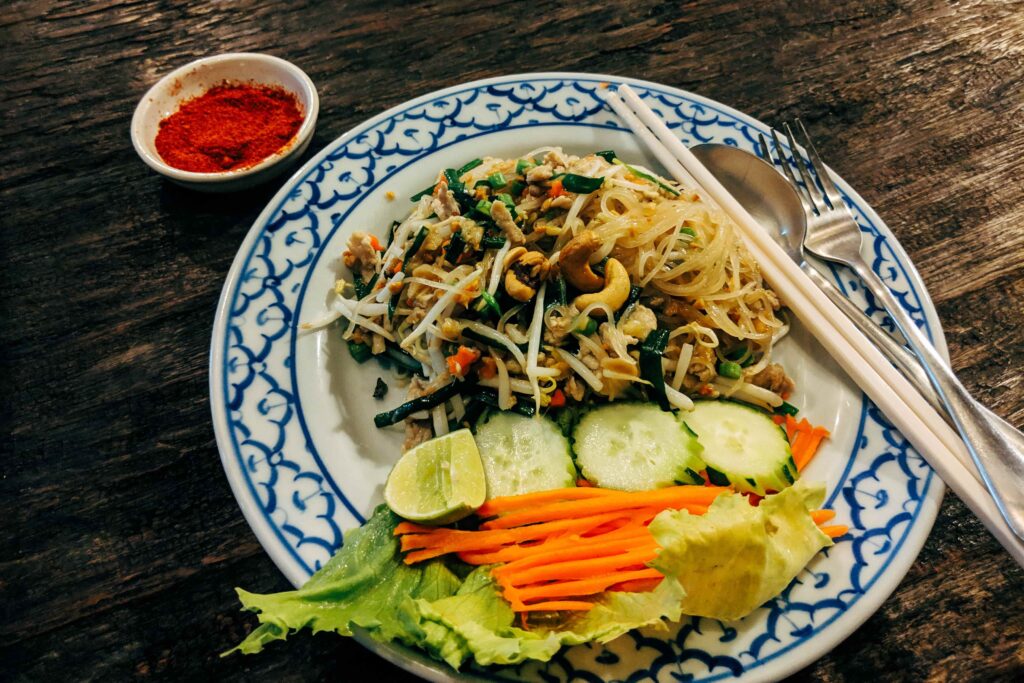 Another great activity to do in Phuket is to join a cooking class! That is to say, for what reason would you say you're in Thailand in any case if not to make the most of its food? Besides experiencing exquisite southern Thai food, a cooking class is an extraordinary way to study Thai culture and, indeed, add to your collection of dinners to make at home!
The class incorporates a visit to a market in the neighborhood, where you can draw in with sellers and figure out how to choose the best new products. Then, you head to the kitchen, where you'll prepare Thai dishes like sticky mango rice, green curry, and pan-fried banana! On top of that, you get to appreciate the rewards for all your hard work—yum!
4. Check Out Krating Cape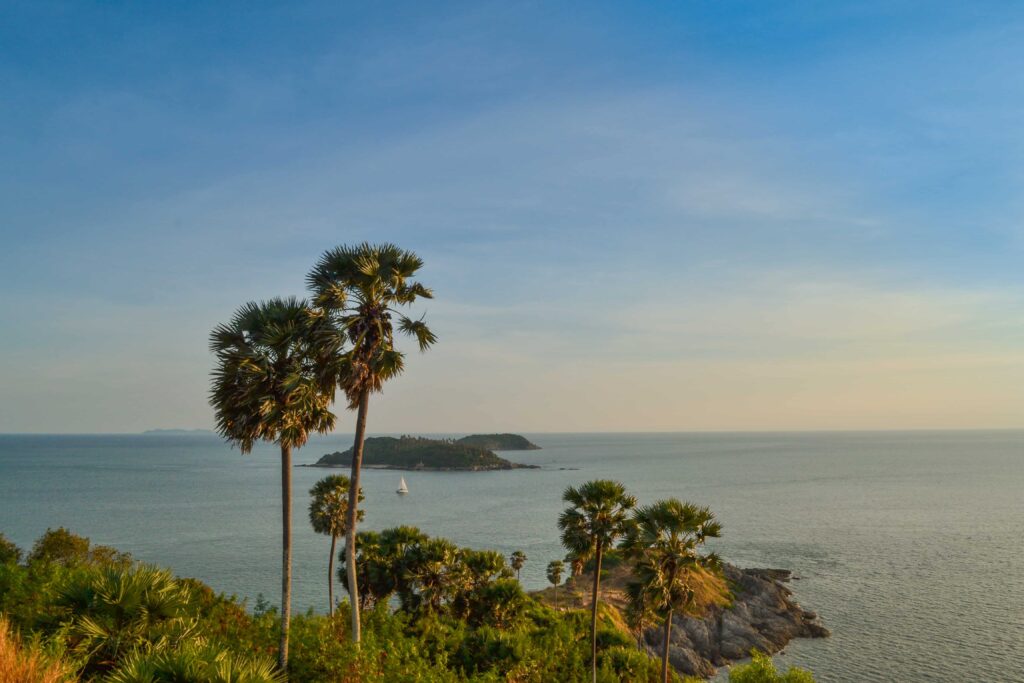 Krating Cape is probably the most charming spot to visit in Phuket! It's a perspective on the south-west piece of the island that offers great climbing and unbelievable panoramas. To get to this current stunning paradise, you need to invest in a touch of energy as the spot is surrounded by rocks, steep slopes, and cliffs. A thirty-minute hike is all it takes to get to this place, yet it is always encouraged to expand your climb and see more of this fantastic scene.
The perfect opportunity to come to Krating Cape is at dusk as it's a captivating and remarkable experience! Just watching the sunset in a perfect panoramic view is breathtaking. Simply make sure to bring a headlight so you can make your way back in the dark.
5. Zip-line Through the Tropical Jungle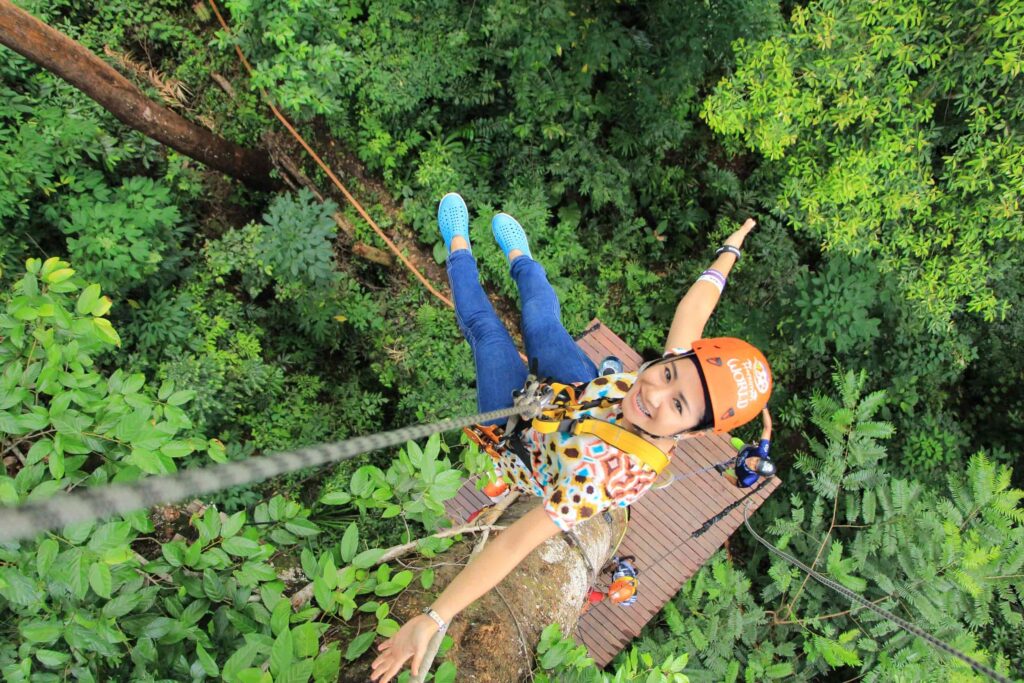 Envision yourself flying through thick umbrage, high over the ground, and having a wonderful time—this is just the experience you'll get when you go zip-lining at Flying Hanuman Phuket. It is a vast landscape of trees, cliffs, and hills that offers zip-lining courses amidst the woods!
6. Enjoy a Bar Crawl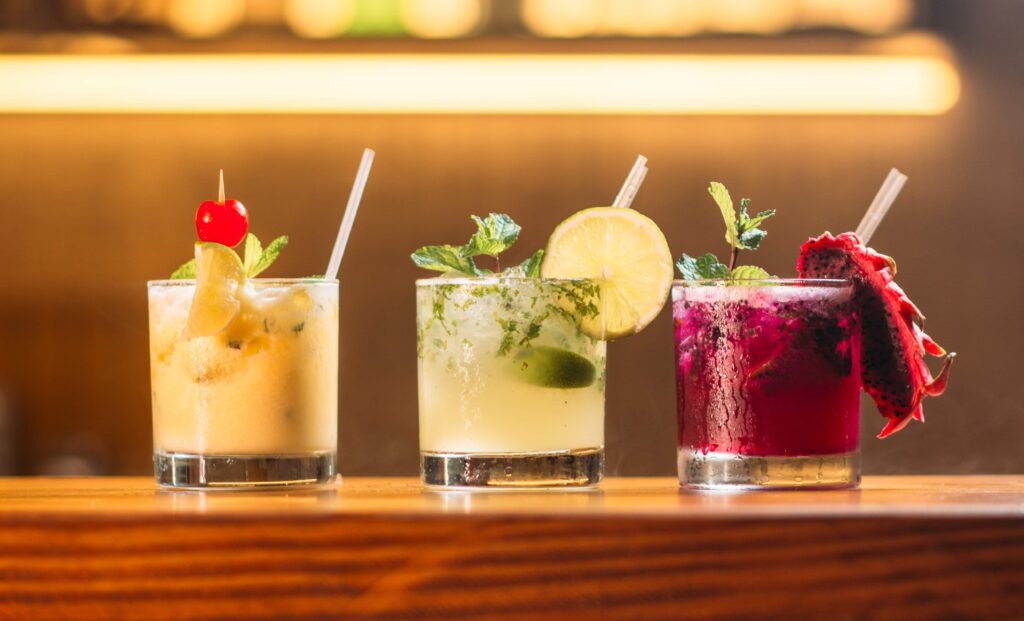 Another great Phuket attraction, especially at night, is the bar crawls! This is mainly for the grown-ups, and it's the paradigm method of exploring what the Bangla Road, the focal point of Phuket's night scenes, has to bring to the table!
Bangla Road is situated in Patong and has a horde of furious clubs and vivacious bars to keep travelers engaged throughout the evening! A bar crawl is the ideal nightlife alternative for vacationers since your leader will know the best places around. You'll additionally get shots, club passage, and discounted beverages!
7. Explore the Weekend Night Market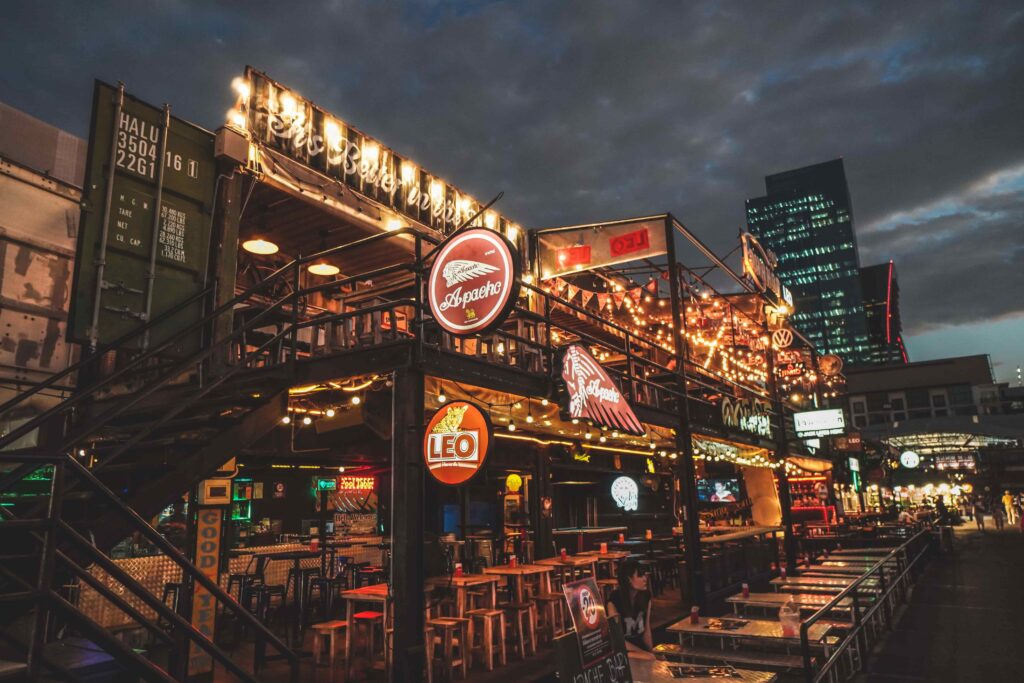 Right outside of Phuket Town is this staggering night market, referred to by local people as Naka Market. It's a beautiful spot to go gift shopping, divulge street food and absorb the lively environment! Street food is excessive at the night market, so it's an ideal spot to check out exquisite Thai dishes like buttered fresh corn and pan-fried bananas.
8. Relish a Thai Massage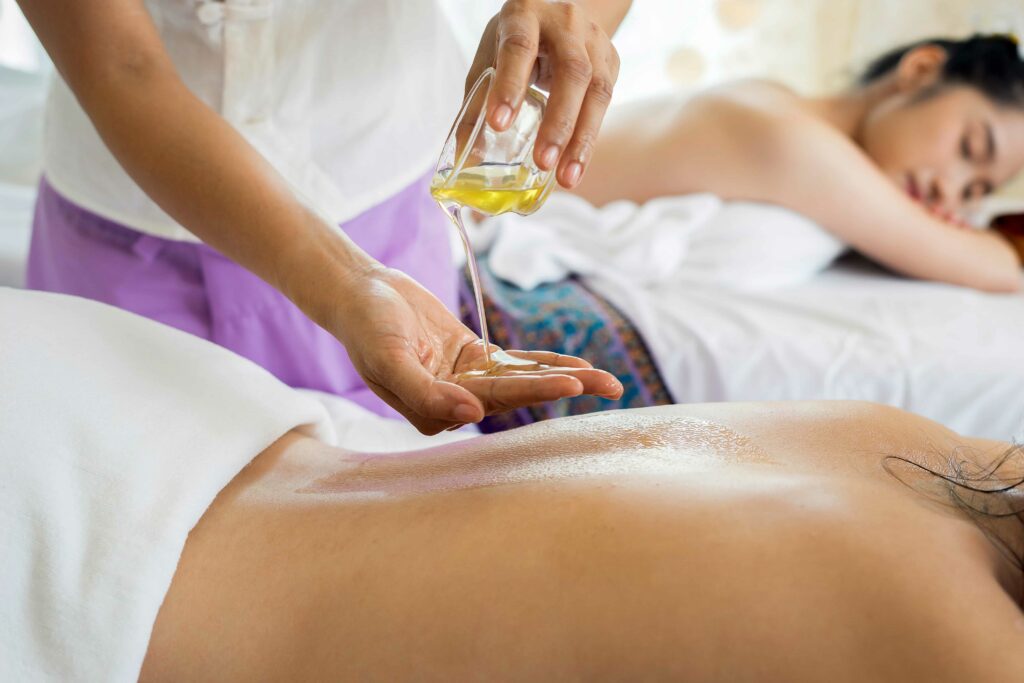 If you're traveling with a companion or going out with a gorgeous local that you've met on TrulyThai, how about you experience a nice Thai massage together? Thailand is world-well-known for its customary massage style that is truly unwinding. In case you're eager, hit the roads, and you'll discover massage centers galore in tourist places. Don't be reluctant to offer feedback to the masseuse during the session, as they ought to oblige your favored style.
9. Appreciate the Big Buddha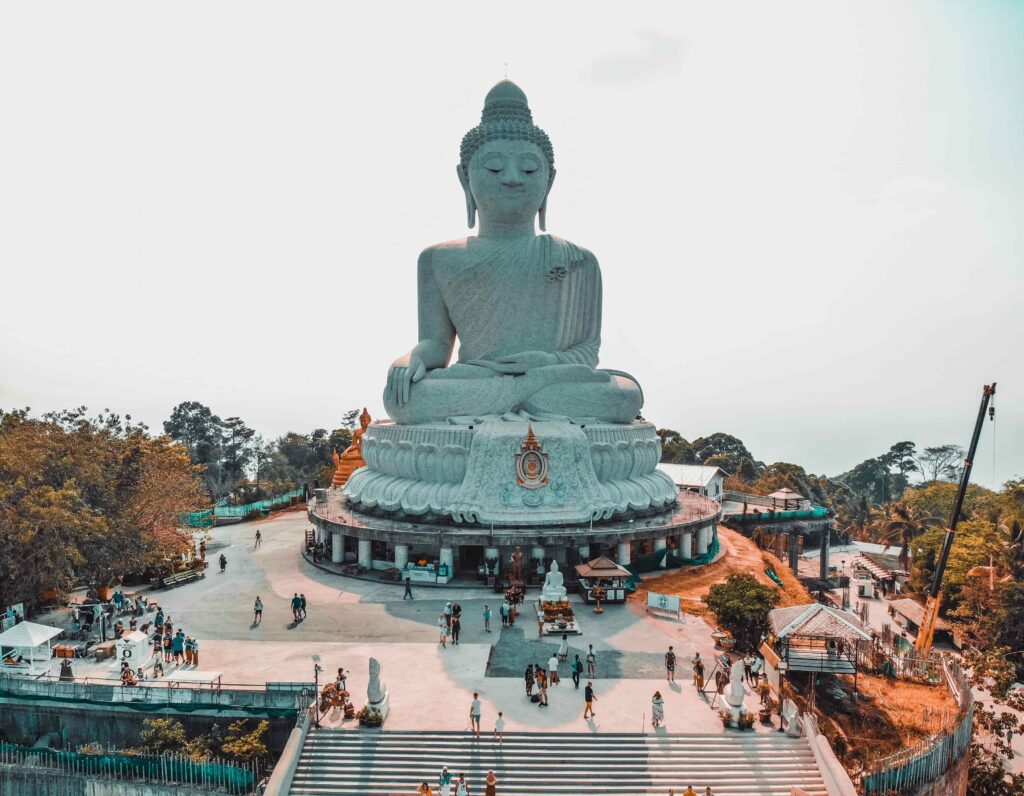 Positioned 147 feet over the ground, the Big Buddha is possibly the most notable Phuket vacation attraction. It can be seen at a significant distance, even if it's situated in the Southern piece of Phuket Island! Donations from guests finance it, so you're free to contribute as much as you can (though it's not required). There's a working sanctuary that you can visit at the Buddha's base but make sure to cover your knees and shoulders as a demonstration of regard.
10. Explore Rural Phuket by Kayaking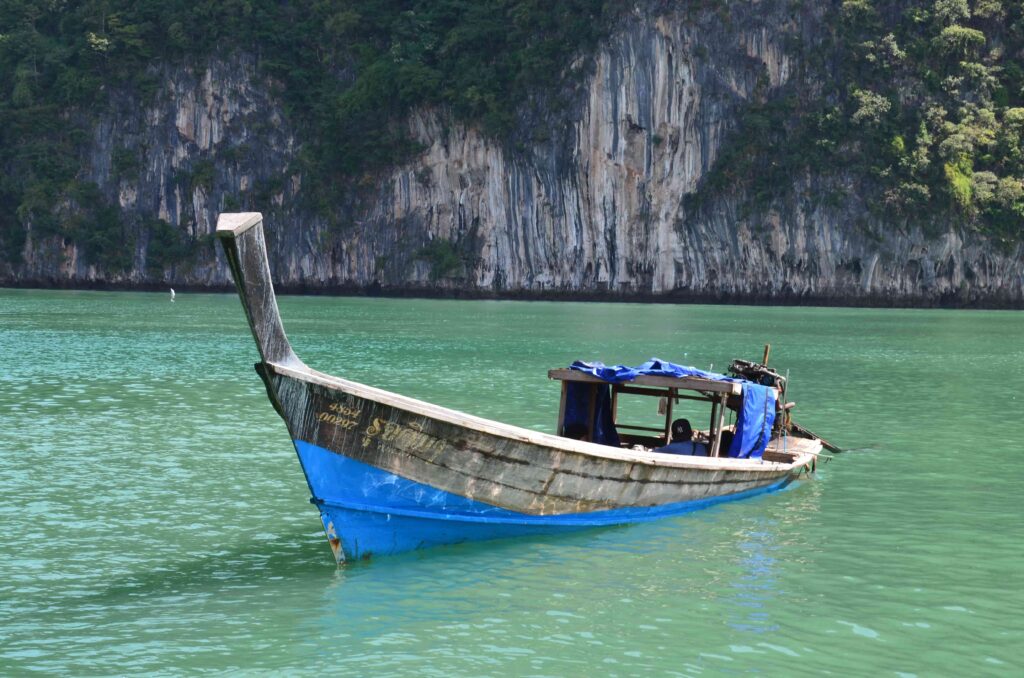 Taking time to enjoy nature is one of the best things to do in Phuket, and the island does offer a lavish scene of landscapes that lends itself consummately to kayaking.
The northeastern piece of Phuket comprises major farmland where you can appreciate the results of local farming procedures such as succulent pineapples! The leisurely speed of indigenous life and the consideration put into preserving nature is wonderful to observe.
Kayaking is also a paradigm method to discover the region's rich mangroves. You'll see so many little creatures, and you'll get to appreciate the serene environment with slight exertion.

Conclusion
Wandering on this stunning island is undoubtedly a special experience and adventure as Phuket Island is brimming with all fun activities! The island is outstanding amongst other Thailand focal points, and with our rundown of things to do in Phuket, it's not difficult to perceive any reason why!
If you want a travel companion during your vacation in Phuket, don't hesitate to sign up for TrulyThai and meet tons of gorgeous locals!